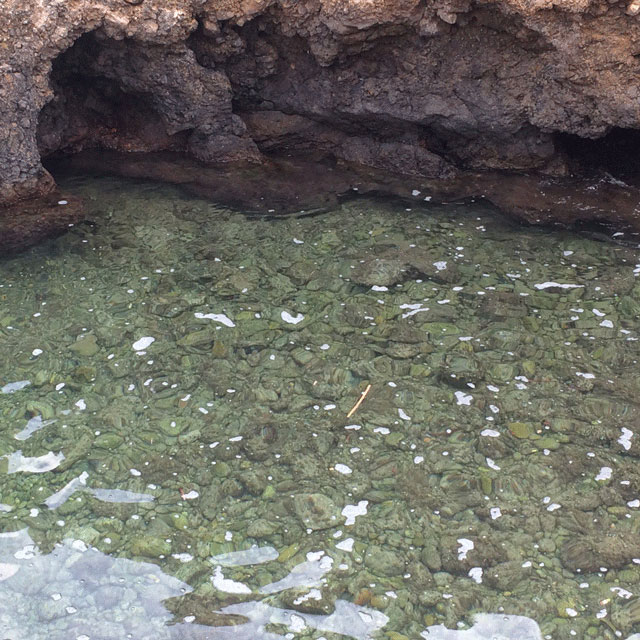 Long strips of sand alternate with rocks and so-called calas. A cala is a creek with a small beach.
As surprised as we are about the amount of junk left on the land, we are evenly surprised about how clear the seawater is over here.
That is not typical for the Spanish coast as we have learned from the newspapers. Unfortunately, there are several beaches and accompanying seashores that are very dirty. So we are very lucky to be in a part that is good.
And – to stick to the good news – Spain still is a record holder for having the most blue flags in Europe.
^hm