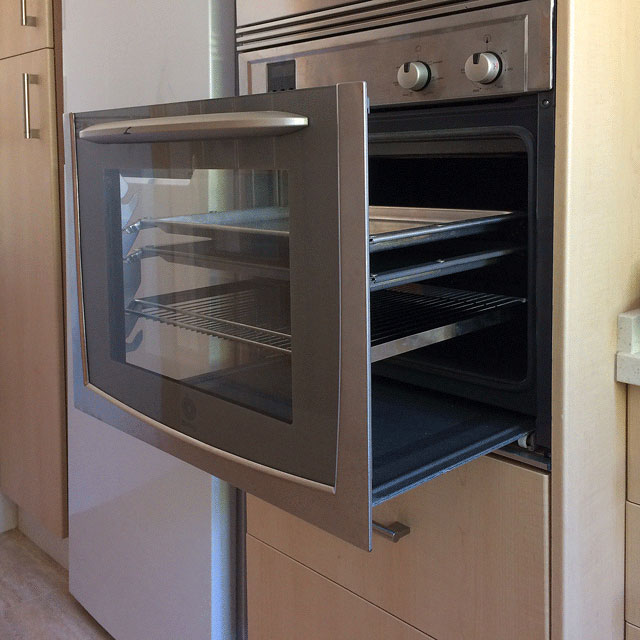 The 'new' from the heading of this blog doesn't refer to the fact that this oven is new. We thought it to be broken, but we were wrong. I'll get to that next.
The 'new' refers to the fact that every other house we lived in these past months has a different oven. Different meaning, different to operate. This one has a feature we didn't encounter before though. To be honest, I've never seen such an oven in my entire life.
The visor doesn't come down. Like most visors do. It comes 'out' together with the baking tray which is in use at that moment. This is highly inconvenient because it makes it rather impossible to get the baking tray out of the oven. I nevertheless was able to bake a very tasteful cake (you can find the recipe here).
Now back to the broken oven. The first time I tried to use the oven, all electricity went off. Since we used all other electrical devices without problems, it had to be the oven. The electrician came and agreed that it had to be the oven.
Another electrician came and repaired the oven. It should be fixed. So the first time I switched on the oven, all electricity went off again. This other electrician came by again and took the entire oven with him. Brought it back, tried it, and said that now it was okay. So I tried it when he was present and the electricity went off again.
Now he started an entirely new diagnosis. And found out that the fuse was broken. He changed the fuse, turned on the oven and it worked, the electricity didn't go off. Hence, I could bake my cake.
^tvo