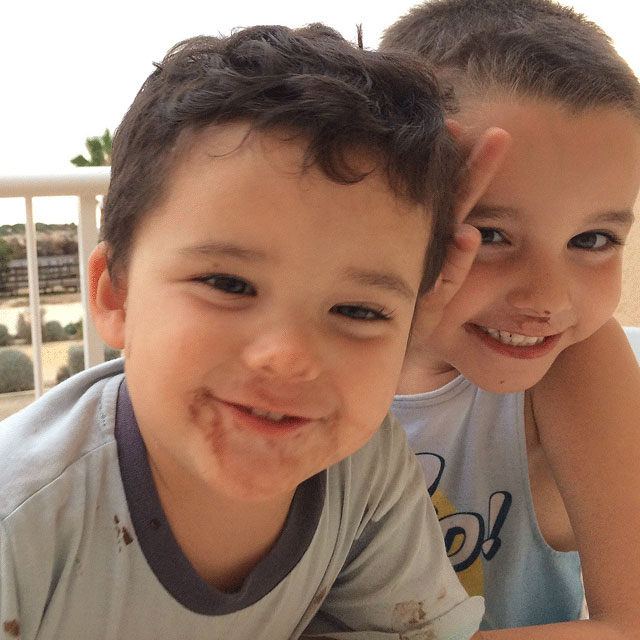 I was in the shower this morning when I heard children's voices. The walls are paper-thin, so I thought they were at the neighbor's house. Until suddenly there was banging on the bathroom door.
Opening the door there were 2 bright faces in front of me. I couldn't believe my eyes and thought I was hallucinating.
"Oma, oma!"
What a great surprise. The grandchildren are off 2 days from school because of the town fiesta today and the dia de España tomorrow, and with their father, they came over for a long weekend at the sea.
My whole schedule is tattered, but I don't mind one bit.
🙂
^hm