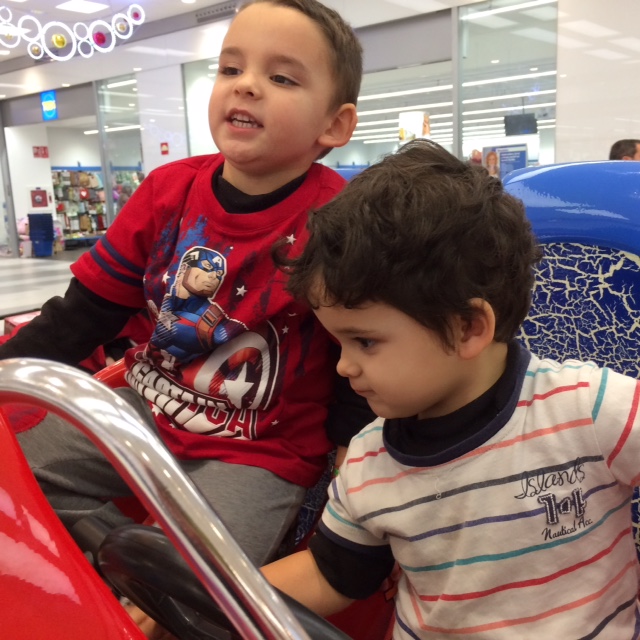 Two birthdays today! Our son and the youngest grandson have their birthdays on the same day.
To celebrate we went to a mall together. We never visit so many malls as when we are at our son's place.
A Dutch saying goes: a child's hand is quickly filled. As was the case today. With the playing tools that are scattered around the corridors, the kids had a lot of fun.
^hm