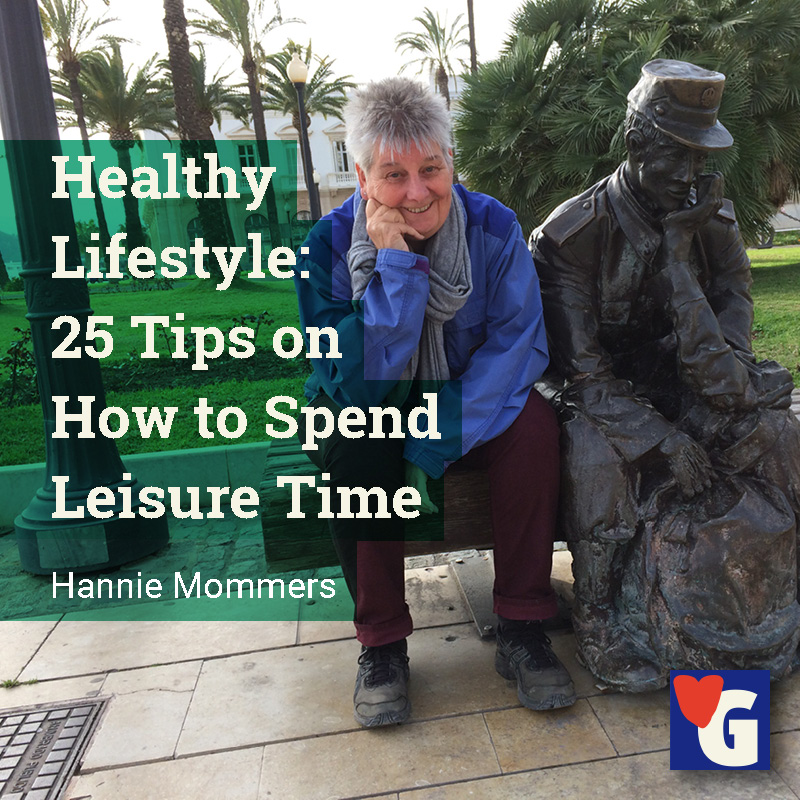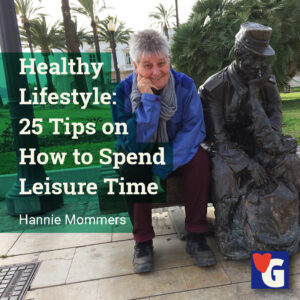 Maybe Tom and I are crazy, I don't know. We are pensioners nowadays, we should be sitting in a chair looking outside what the neighbors are up to, right? Instead of what we are doing now: working on our websites, I am designing a couple of things, Tom is finishing his thesis.
My guess is, as long as we are both having fun, we're OK. The only thing we really need to be aware of is to not work for too long. Leisure time is important.
All the more now we are in lockdown on an almost regular basis and restricted in our movements, it's important to consciously spend leisure time together.
1. Spend time with your better half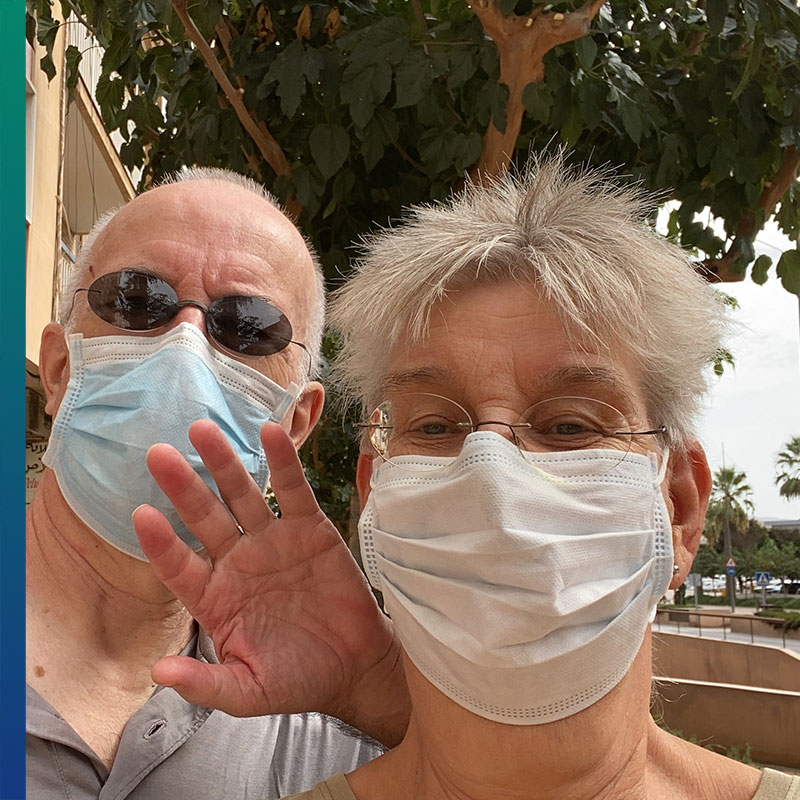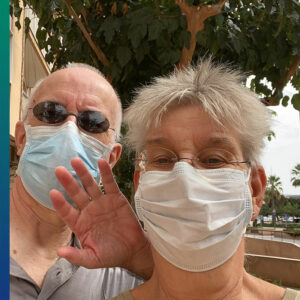 In the Netherlands, both my husband and I were solo entrepreneurs working from home. Being in the same building the whole day is no guarantee you really connect to each other.
Nowadays, after our move to Spain, we still spend a lot of time solo in our study rooms. Every day we make an effort to do things together with full attention to each other.
2. Leisure time playing
Play a game with your (grand)kid, a friend or with the neighbor kid. Fool around with things you find. Try to remember what the movements were of old nursery rhymes and relive them.
3. Sauna
Go to the sauna. This can be a quick visit for one or two hours. Or make it a whole day with some beauty treatments or solarium tanning.
4. Visit a museum
The other day I made an eBook about how to prepare for a museum visit (receive a free copy). I simply love art and exhibitions. And you get much more out of it if you prepare a little bit on forehand.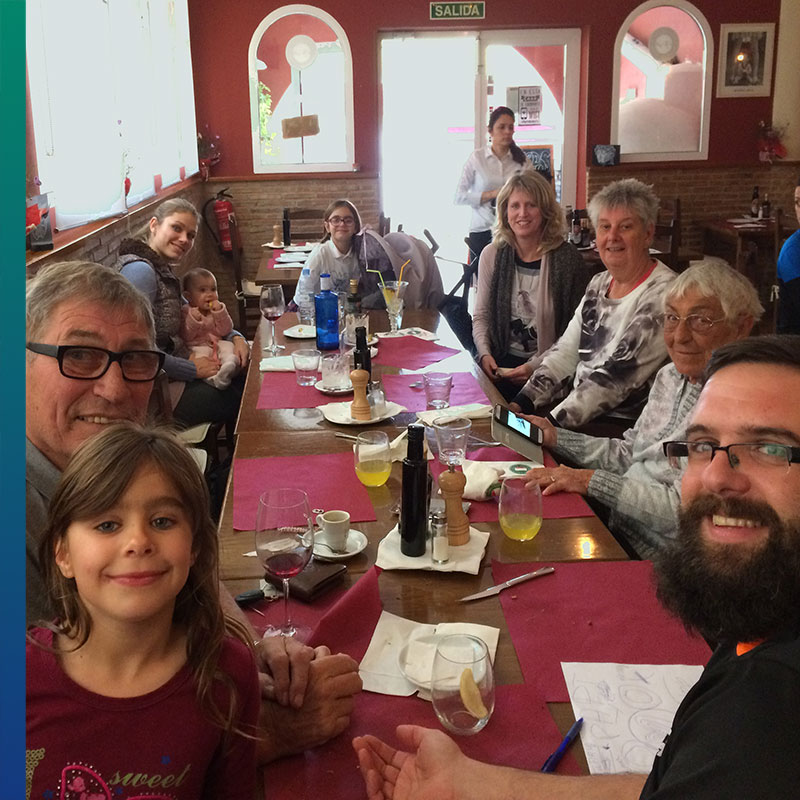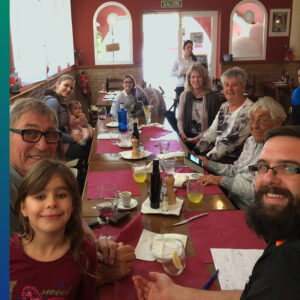 5. Party
Organize a party. Invite some friends or do it on your own. An image I have had in my mind for ages is a scene from the movie Antonia with the Dutch actress Willeke van Ammelrooy: a group of friends sit outside in an orchard at a long table, eating and having fun. It's my ideal party and we are lucky to have lovely neighbors who enjoy having lunch with us.
6. Take a hike
In the summer one of the massive events in the Netherlands is the Nijmegen Vierdaagse, the Walk of the World. Four days of walking 30, 40, or 50 km. Every year scientists investigate a specific group of hikers. For instance diabetics or people with a weak heart. It is obvious that any kind of movement is good for a healthy lifestyle.
7. Sport
Sometimes that can be a hike, but it can also be: swimming, nordic walking, biking, or running. If you are able to combine your activity with being in nature, it's killing two birds with one stone. Nature has such a beneficial effect on us.
8. Take up a hobby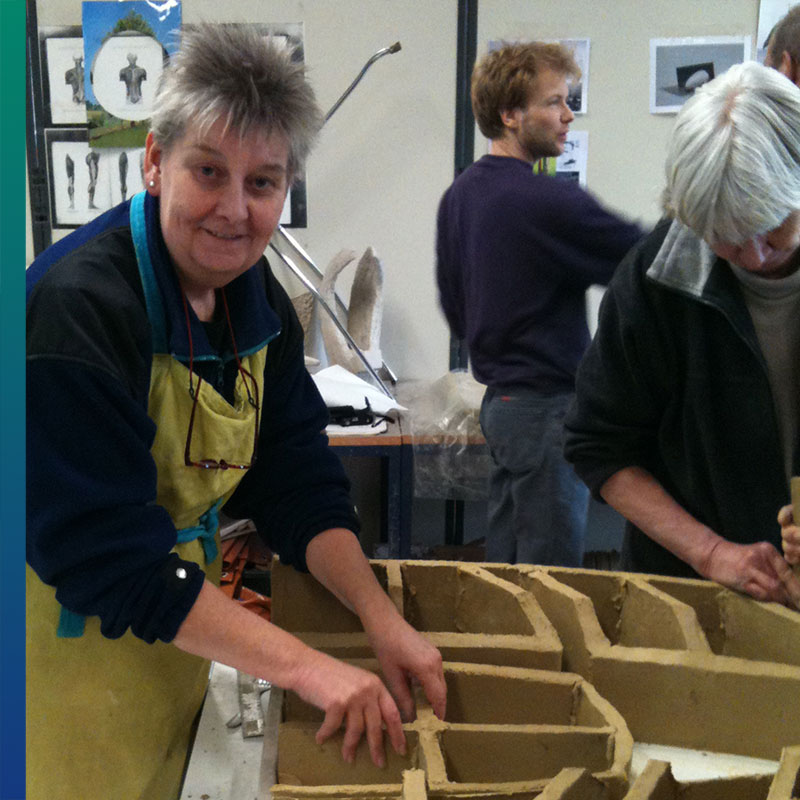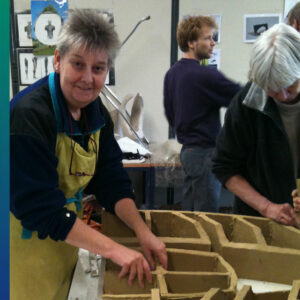 Knit, make ceramics, paint, scrapbook, anything. Some are so serious about a hobby, it's not an activity in their spare time anymore but work.
Look who's talking! 🙂 That was me, years ago. Everything had to look 'responsible', meet the highest standards of the art academy and colleagues. I am so glad that I no longer suffer from that.
9. Read a book
I read about two to three books a week. Books about marketing, the internet, or personal development. And novels or crimis. I read "The Circle" by Dave Eggers the other day about the influence of social media. I can really recommend that one. Do you know another interesting title for me to read?
10. Visit a friend
In the Netherlands, it's not a custom to visit friends unexpectedly. You call to make an appointment. Isn't that a pity? We are living too shortly in Spain to know the drill over here. But we are finding our way around, who knows what will happen.
11. Meditate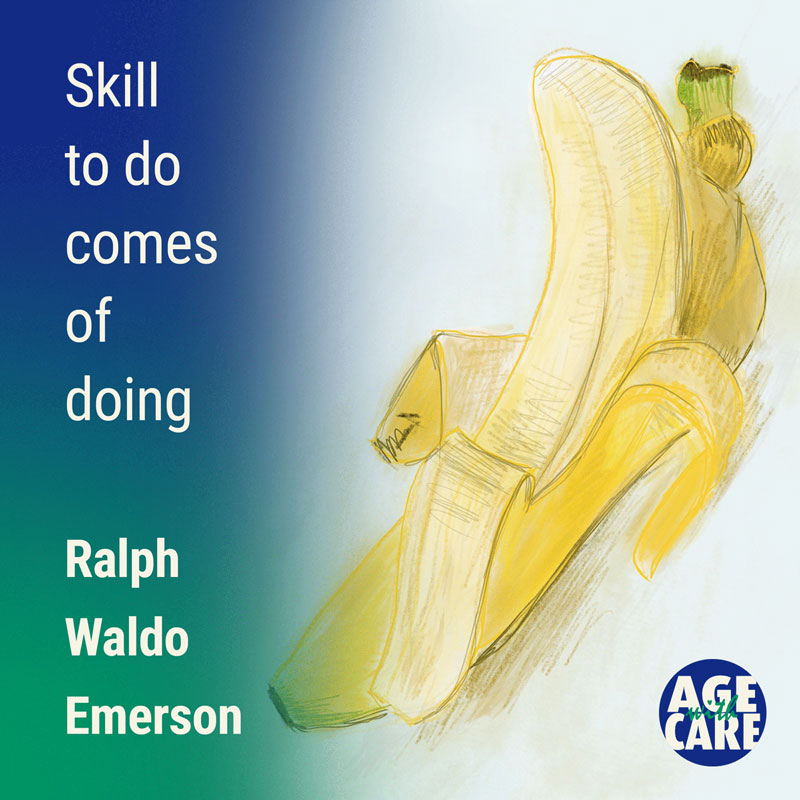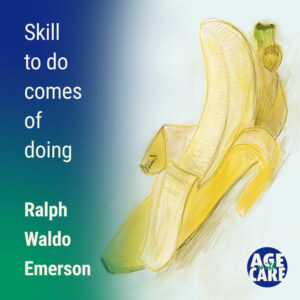 Do you meditate? Whenever I sit down my mind wanders off in all kinds of directions. I don't know what it is to think about nothing at all. But meditating is called 'practice' for a reason, so I will keep on trying.
12. Make a drawing
Many people are convinced they can't draw. That is such a pity because the result is they don't even try. Sure, not everyone will be an artist, but it's my conviction everyone can draw. And as with any skill, you'll get better with practice.
13. Watch television
If you have one, that is. We don't have a television anymore, but at times I watch Dutch or Spanish television on the computer. On YouTube are a lot of videos that are fun and entertaining. My guilty pleasure is watching singing contests, like The Voice or Britain's Got Talent.
14. Work in the garden
I guess this is our way of meditating, removing the weeds in the garden. We love seeing the seedlings grow. And we both water the plants every morning, giving us a lot of satisfaction.
It's even more rewarding to not only have bushes and flowers but have a kitchen garden as well. With the added advantage that we have delicious herbs and vegetables from our own soil.
15. Go to the beach
You can do many things on the beach. Hiking, standing barefoot in the surf, or building a sandcastle. We're happy to live closer to the sea than we did in the Netherlands. Although I do miss the lovely Dutch sand beaches. The biggest advantage over here is we can take the grandchildren to the beach and I love to play with them in the sand.
Related: Even grown ups can play on the beach
16. Take a nap
Hm, it's a long time ago I did that during the day. For Tom it's a daily habit, 10 to 20 minutes and he is ready for the rest of the day.
17. Bake a pie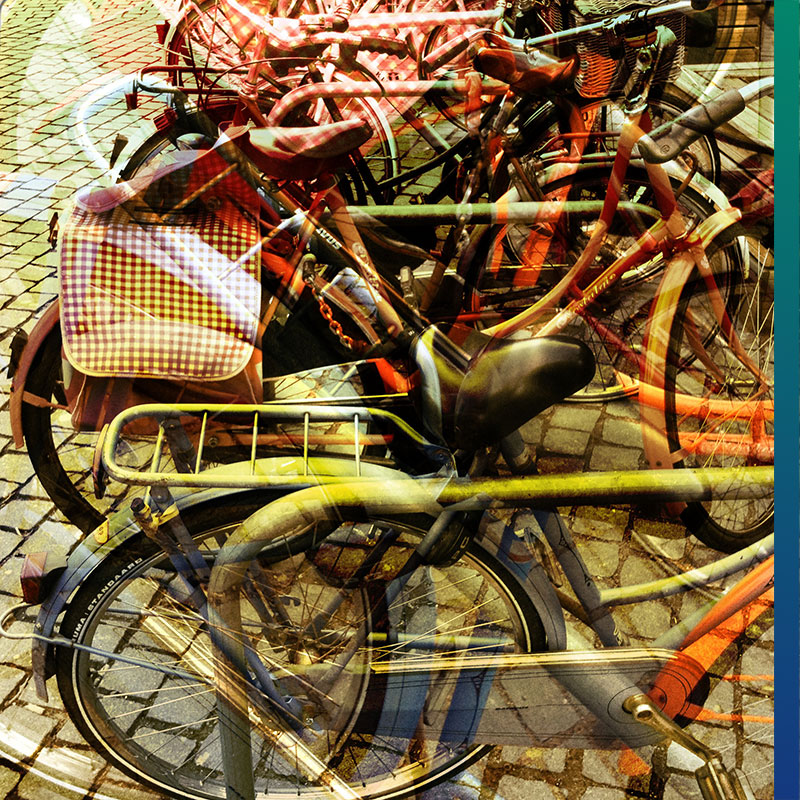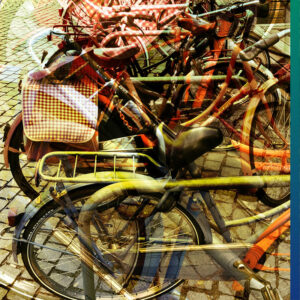 My mother had a great recipe for apple pie. Brings back good memories. Another advantage of baking your own pie is that you can replace the sugar with honey, maple syrup, or stevia, which is healthier.
Tom makes cookies at times. A simple, but delicious recipe. Yummy.
18. Take pictures
I enjoy myself tremendously taking pictures, for instance as illustrations for this blog. Don't limit yourself to capturing only festivities, but also shoot something simple you find in the house or outside on the street.
19. Listen to music
I try to listen to types of music I am not familiar with. Most of the time I listen to modern classic or world music. Spotify is a treat; I am discovering such a lot of unknown beautiful music.
20. Make music
You don't need an instrument to make music. Your voice is always there. As are your hands; you can clap them or drum on the table. Be creative.
21. Do nothing
My husband is very good at this, I am not. Definitely, something I should practice more. Maybe I would do well if I just go sit in the warming sun. 🙂
22. Go to the movie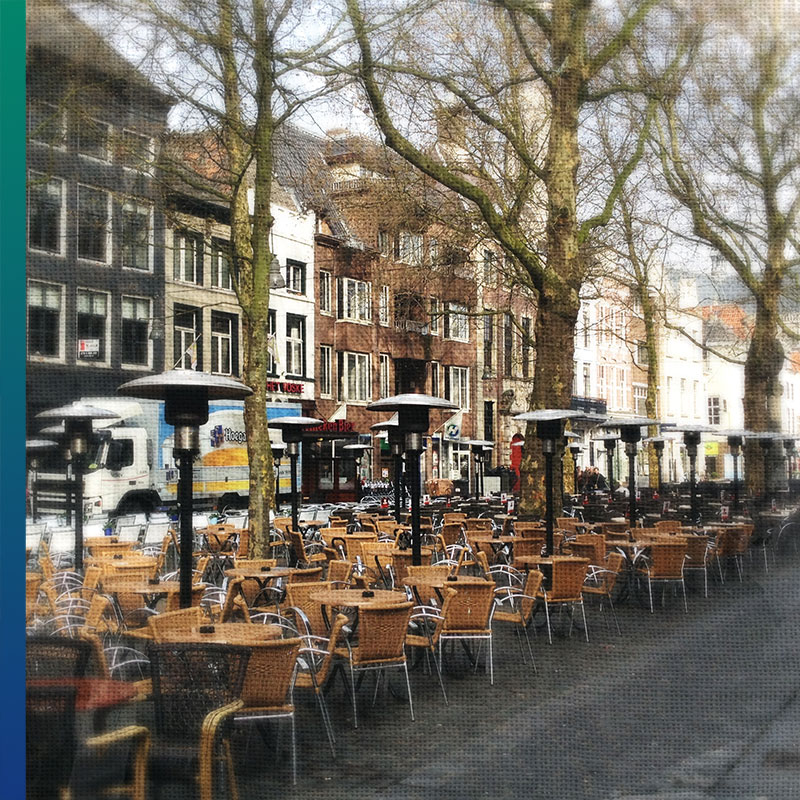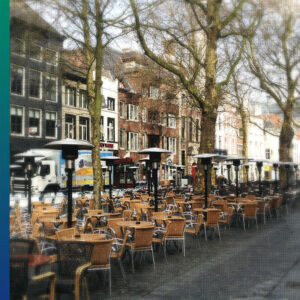 Sure, you can watch movies on the television, but the experience is way different on a huge screen. Just before the first lockdown, the local cinema started programming movies in the original language. That is quite rare in Spain. Most movies are synchronized. I am keeping my fingers crossed they will continue the program once the situation is back to normal.
23. Sit on a terrace and watch other people
It's great to spend time outdoors. I heard they have banned smoking on the terraces in the Netherlands which would be an extra perk for me. No way they will ever do that in Spain.
24. Go away for a day
Combine several of the activities mentioned above and spend a whole day somewhere else. Or be a tourist in your own city. Sometimes we know more about foreign cities than about our own town.
25. How do you spend your leisure time?
This list definitely can be longer.
Tell me in the comment box below: what is your tip for spending leisure time?