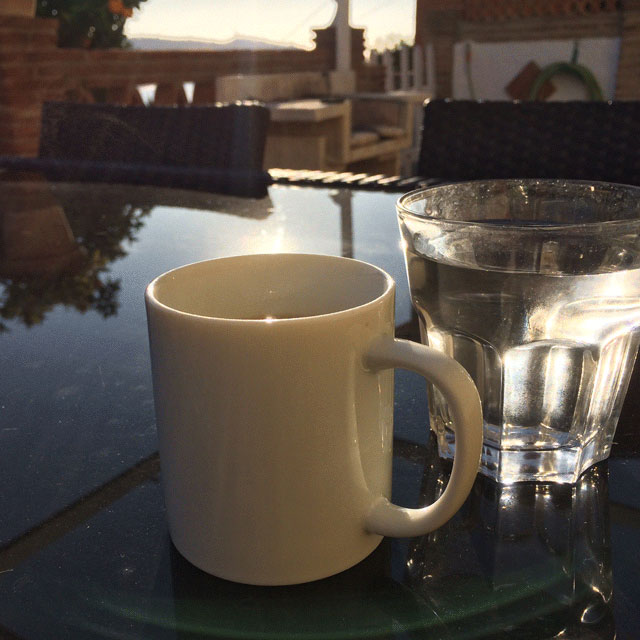 Coffee and water in the morning sun at 'our' terrace. Mmmm, bliss.
Getting used to the temperatures and the differences between day and evening, sun and shadow, or outside and air-conditioned shops can be difficult. So unfortunately Tom has the flu now.
Let's hope that my daily sun bath will keep me healthy.
^hm