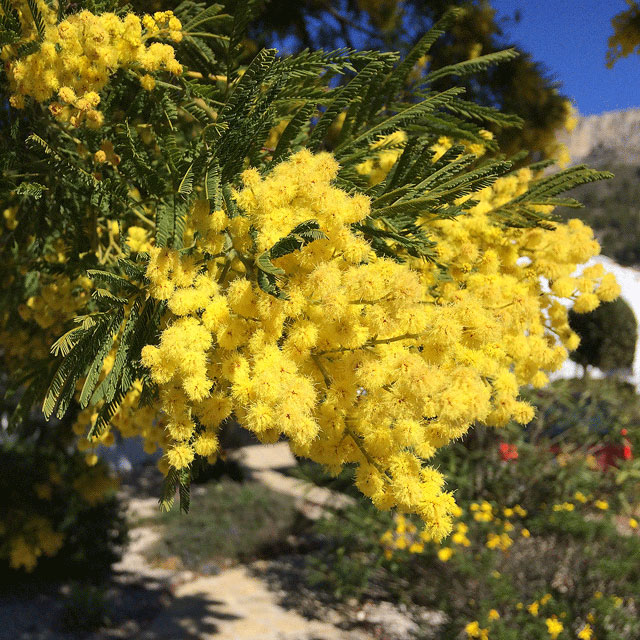 When I was young, my mother, father, their niece, and nephew, and the sister of my father went to Portugal with one car and a tent. That's the only major trip abroad my parents ever made. My mother loved the trip and the one story of her I still remember, was about Mimosa (see the picture above). She never had seen such a beautiful flower.
The first trip Hannie and I made together abroad was to Biot Plage, near Antibes on the south coast of France. We were 19 years old. I think we never skipped a year's holiday ever since. At first, we occasionally spent our holidays in the Netherlands. But due to the abundant rain and cold weather, soon enough we decided never to spend a holiday in the Netherlands again. Spain, Italy, and France were our main destinations. But during all those holidays I kept wondering, where is the Mimosa. I started to think Mimosa was extinct.
Until I saw the Mimosa tree here in the garden of the house where we stay (see the picture above).
^tvo