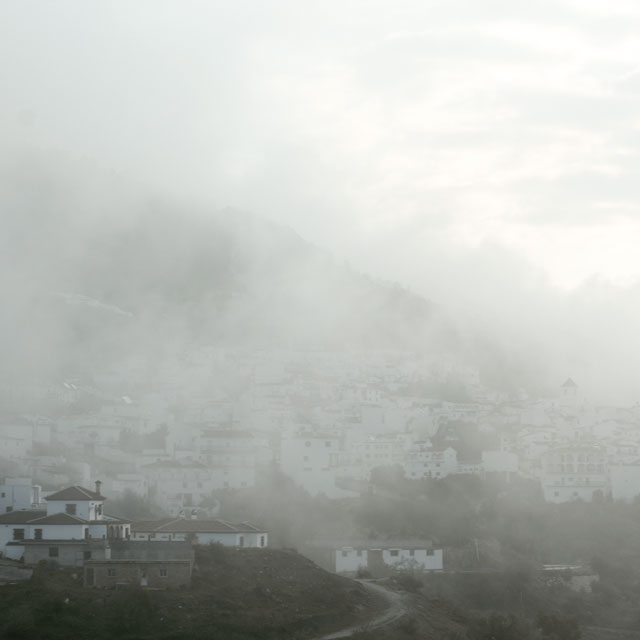 The weather prediction for the next 10 days is rain, rain, rain, and an occasional thunderstorm. Nevertheless, we were very lucky this morning and did our daily walk without a drop of water.
But the afternoon was characterized by lots of rain and at times the clouds came down on us, blocking the view outside.
The area suffers from a drought so hopefully, the rain increases the level of the lake at La Viñuela. A shining sun is nice, but being allowed a normal use of water and having a normal pressure on the taps is great as well.
^hm