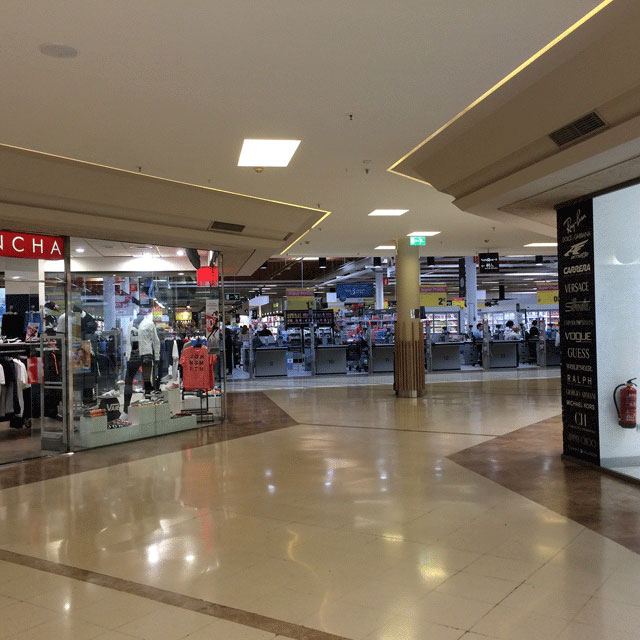 In the Netherlands, there are no shopping malls such as here in Spain. At least, as far as I know. But I am no criterion because I am not particularly fond of shopping.
We know these types of malls from the United States. Although I can't remember if they were all as similar to each other as the Spanish ones.
Usually, over here a mall consists of one supermarket (i.e. Mercadona, Carrefour, Alcampo) and lots of little shops. Don't let the term 'little shop' tempt you to think they have cute, artisanal products. They don't. Moreover, these little shops usually belong to big, often international, commercial chains: Orange, Phonehouse, Victoria's Secret, and the like.
As it is all over in the Netherlands after all, where the same shops populate the inner cities. And at least half of them are part of the same chains as the Spanish shops.
Still, it strikes me that in a cold and rainy climate, such as the Netherlands, the shops are in streets where there is hardly any parking space, or at a substantial walking distance. In Spain, with 300 sunny days, the shops are inside, with big parking lots underneath.
Anyway. Tom needed some kitchen utensils which we couldn't find in Mazarrón. So we went to the Carrefour in Murcia and found all the things he needs.
^hm