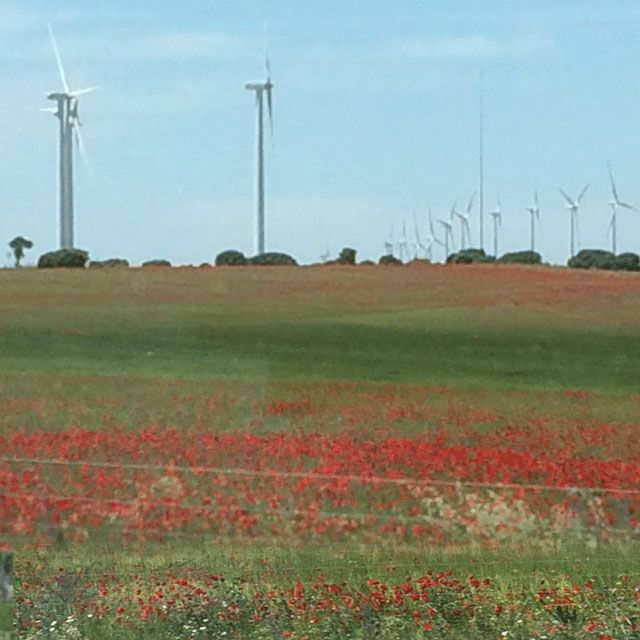 Long distances are bo-o-o-ring. At least in my opinion. But this time I enjoyed myself very much. The landscape between Madrid and Albacete is my kind of landscape. Sloping and colorful.
It's an agricultural part of Spain with a great variety of uncultivated brown, green or yellow fields. But the best parts were the poppy fields. So unexpected and so red. Just beautiful.
And again lots of windmill fields. I keep wondering why there is so little emphasis on alternative energy in Spain because there are so many windmills and so many fields of solar panels. Rumor has it that most are not connected. Let's hope that it's just a rumor and not the reality.
^hm