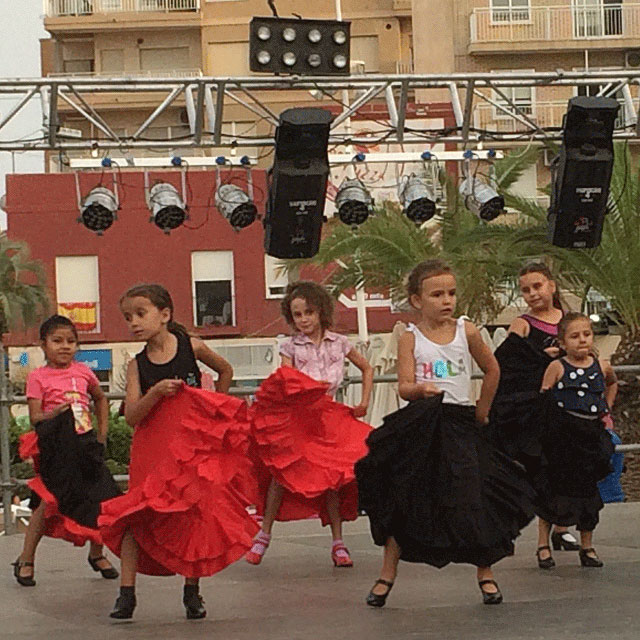 In Spain, the school holidays start halfway through the month of June and finish halfway through September. So it's quite a challenge what to do with all the school kids during these three months.
You can send your kids to the holiday apartment of the grandparents on the coast. But still, what can the grandparents do with them during these months?
Here in Puerto de Mazarrón, they have the perfect solution. They teach the girls flamenco, and the boys too, but the boys did not fit in the picture.
You might wonder why they teach the boys and girls flamenco. That's because flamenco is a thing here in the south of Spain. The girls can wear a long skirt and heavy high-heeled shoes, and they can be made to look like 'real' women, like they're at least five or ten years older. "Of course" for boys, it's somewhat different: they do not wear a skirt or high-heeled shoes and all look their actual age.
The show they performed, was perfect though. Music, rhythm, timing, and movements all coincided. Okay, for now a couple of days of training and a performance on an evening was enough to learn the flamenco. So a week of the holidays is well spent. But what's on the activity list for the other eleven weeks? You can send in your ideas via this blog.
^tvo