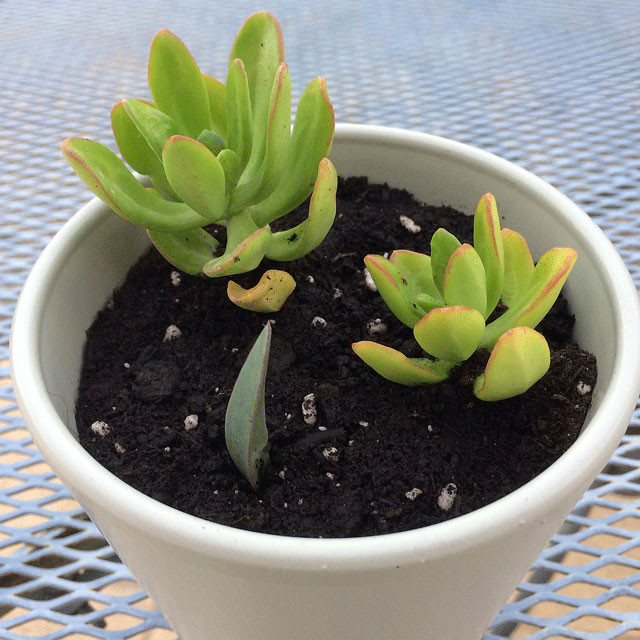 Once a year I do a 6-week program called "The Elements of Success". One of the assignments is to create 7 goals. And one of those goals is that I want to ground.
Having no house and no place with our own stuff around us might grow a sense of non-earthiness. Which I don't want.
Hence the goal of growing things.
It would be too easy to just buy a pot with a plant. Somehow I want to have the feeling of "creating it myself". I started with keeping some avocado pits in bowls of water. One of them already has roots and the tiniest start of a tree you can imagine.
Getting enthusiastic by this success I cut some succulents out of the garden. Hubby thought that it would never work, but I just put them in the bowls with the avocado pits, and lo and behold, after a week they already have roots.
So today I bought a pot and potting soil. Together with the eldest who loves flores I have planted the cuttings.
Part of my goal is fulfilled!
^hm