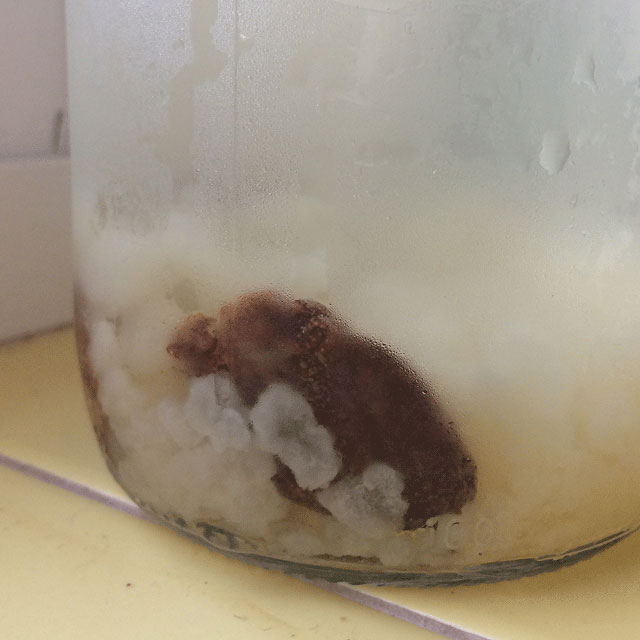 This strange-looking stuff is Tibicos, better known as water kefir grains or Japanese water crystals. I got it as a present from Sebastian. The stuff grows if you take good care of it, and you're more or less supposed to pass it on to others once you have too much.
And why would anyone take good care of Tibicos? Well, kefir is said to be very good for your intestines. So if you make water kefir from it and drink it daily your intestinal flora flourishes.
I found a very good Dutch website with lots of information and explanation about water kefir, so hopefully, I followed the instructions right. In 2 days I will know.
^hm