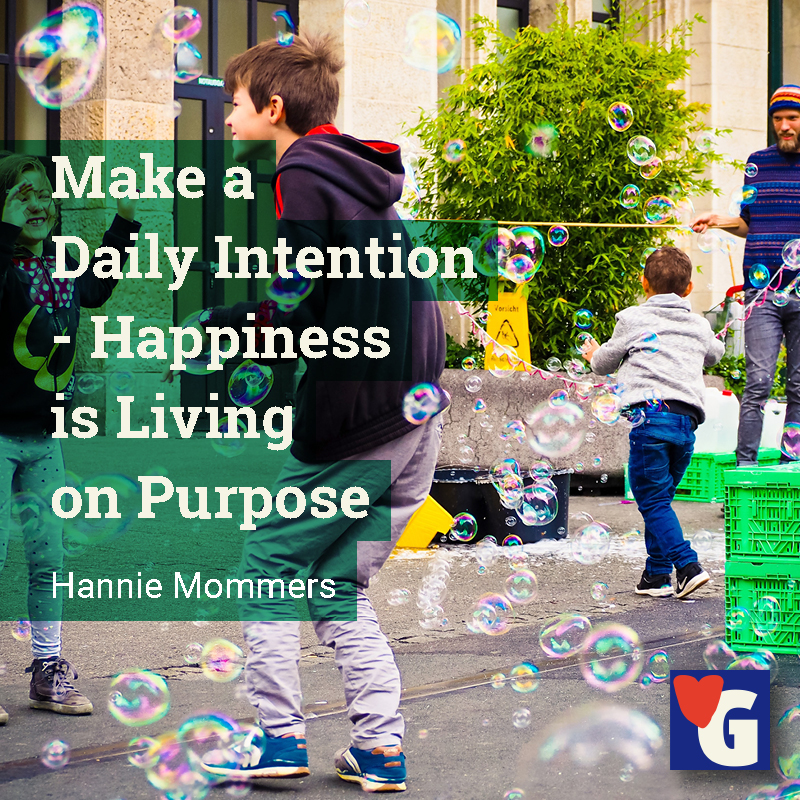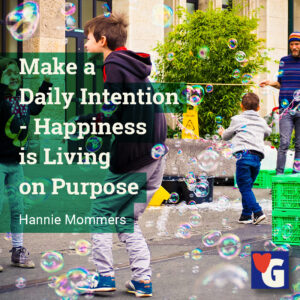 Having a purpose in life is a guarantee to make you feel happy. Haven't we all experienced times in our life we were working on something and had to force ourselves to stop for the day? And couldn't wait to continue the next day.
A lot of people only experience this as a kid and forget all about it in adult life. Having a purposeful daily intention can bring that feeling back.
Tom and I always loved our job. On the rare occasions when that was not the case, we resigned. And later, when we were entrepreneurs, we didn't work with clients who were too stressed.
Some friends and acquaintances said, almost enviously, that we were lucky. While we felt that we were just working for it. Yet, it was in an unconscious way. That changed later by using some tools. This article is about how you can give meaning to a daily intention.
Some of the links might be affiliate links. As an affiliate associate, we earn a small commission when you purchase any of the products offered through the shared links at no extra cost for you. This helps us to maintain this website.
What is an intention?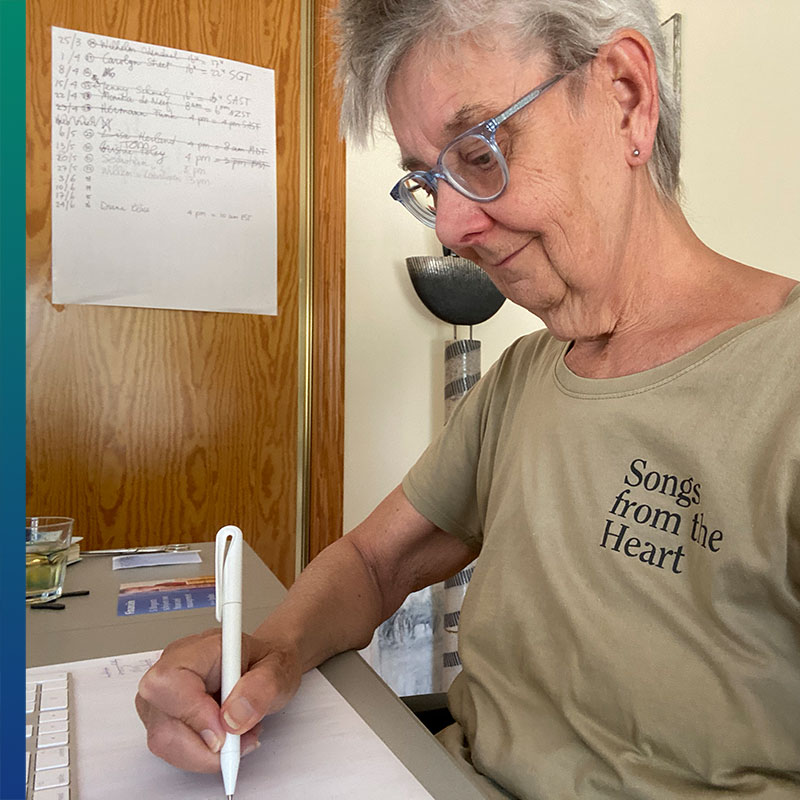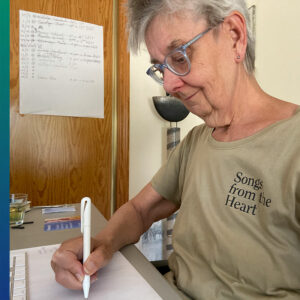 According to Wikipedia, an intention is a mental state that represents a commitment to carry out an action. The Cambridge Dictionary gives a simpler meaning: Something that you want and plan to do.
You can set intentions on a daily basis. Weekly or monthly is fine as well, but then it has the characteristics of a goal.
What is the difference between an intention and a goal?
There may be an overlap between a goal and an intention. Sometimes they will even be almost the same. Yet there are differences between them.
Intentions are in the present, goals are focused in the future. For instance, you are hiking and have set a goal of 10.000 steps. Yet, your intention is to hike mindfully and see, hear and smell the details while you walk;
An intention is about your state, goals follow a process. The SMARTER process is an example of reaching a goal, wanting to be focused on that goal is a state;
An intention is the journey, a goal is the destination.

Journal about your daily intention
On and off I have kept a diary. As a teenager, I mainly daydreamed in it. In my thirties, it was useful to get a grip on my relationships. During our holidays I described where we went and what the prices were.
It's only for the past decade that my way of writing changed. That's why nowadays I call it a journal instead of a diary.
My journal serves several objectives. I explained in other articles how you can be happier by being grateful and why it's good to allow yourself to experience emotions. 
Is it important to distinguish intentions and goals?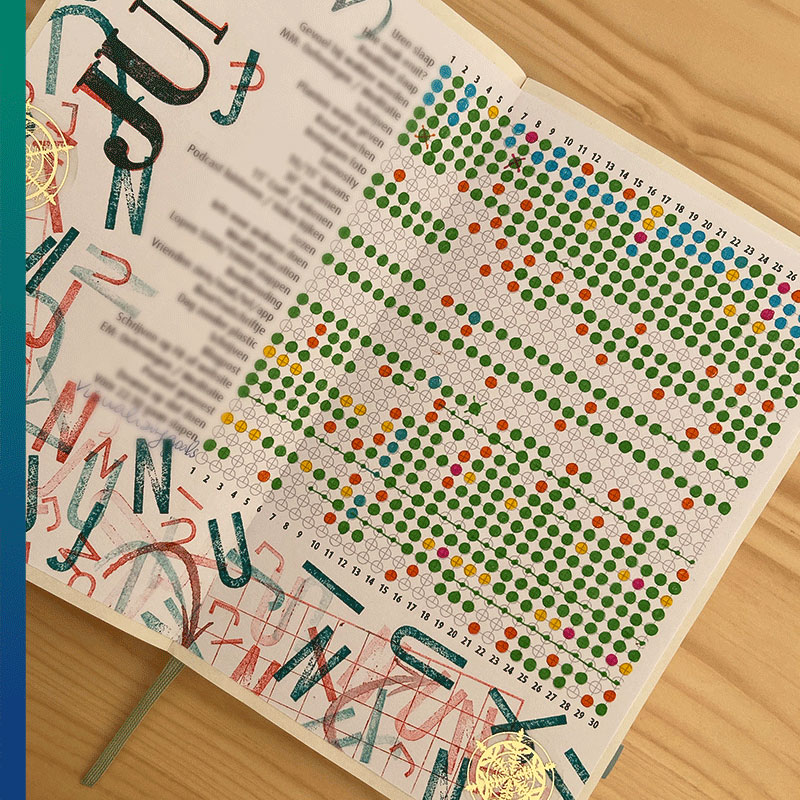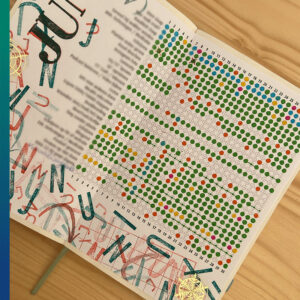 The bigger parts of my journal are written pages. My day starts with writing an intention, I express gratitude and my to-do list. In the evening I continue with my gratitude list, write down what worked that day and what didn't. And I describe at least one Magical Moment.
Another part consists of monthly schedules of goals. These are small goals I want to do daily, mostly to ingrain habits. If I manage to do them I make the circle green. The objective is to have a whole green page at the end of the month!!
One of my intentions is to live in a plastic-free world. The accompanying goal is to avoid single-use plastic. This might be a nearly impossible goal over here in Spain, but I am still trying to achieve it.
Another intention is to be healthy, so a goal is to walk at least 5.000 steps, and preferably 10.000. That's a goal with a lot of green dots, I am happy to say.
Oh, and an intention that was very hard in the beginning (I started this one a year ago), but has a lot of green dots nowadays: be positive that day.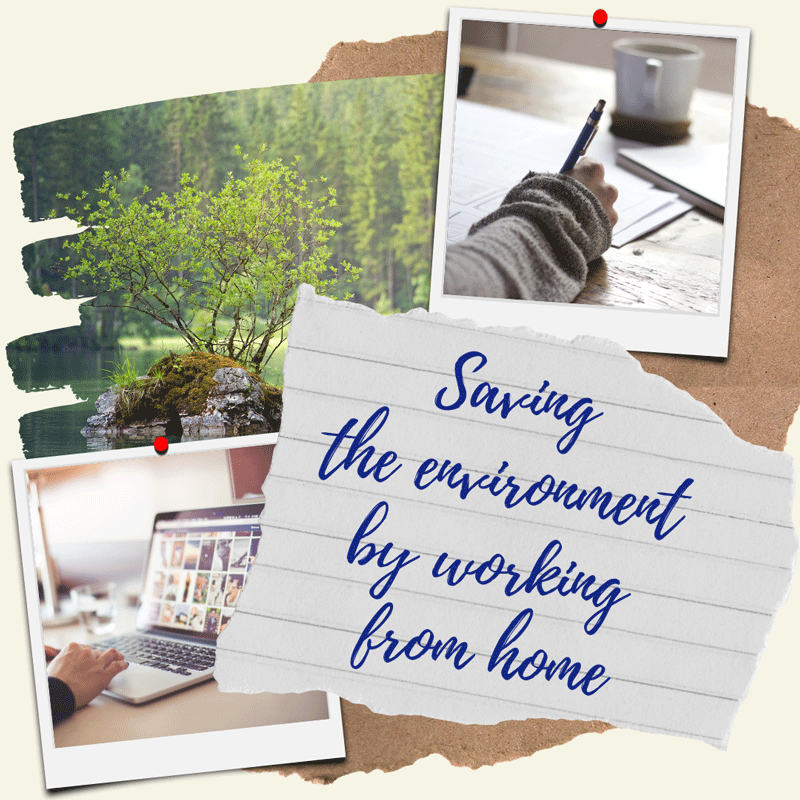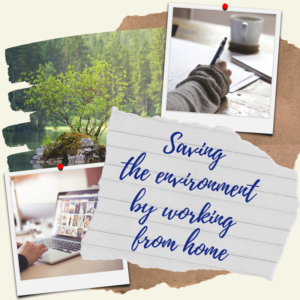 As you have noticed I mix intentions and goals unintentionally (pun intended) while journaling. For me, it's not that important anymore to know exactly when I am making an intention and when it is a goal. 
Daily Intention ideas
There is also an overlap between intentions and affirmations. As you can imagine there is a difference between saying "I intend to be happy" or "I am happy". Choose what works best for you.
Inspirational
Today is the best day of my life;
I have wings to fly;
There's always a way, if I am committed;
I can't use up creativity. The more I use, the more I have;
I can do this.
Attitude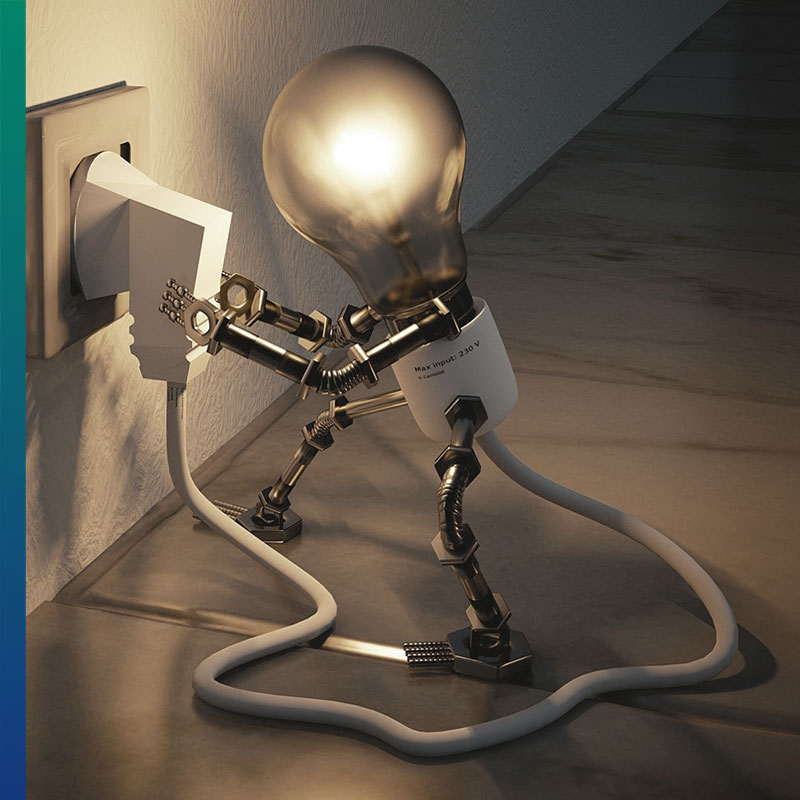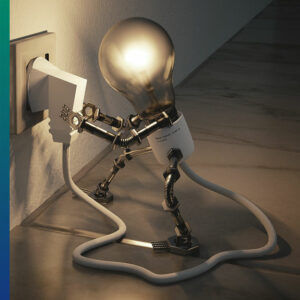 Celebrate my accomplishments;
My thoughts are positive;
Acknowledge myself;
My mind sees the good in everything;
I love what I do;
Don't give up.
Challenging
Procrastination on your part does not constitute an emergency on my part;
The world improves, because today I make a difference;
Giving my 100% is more important than gaining or failing;
I am self-confident;
I can either be right or happy.
Direction
Today I make it count;
At the end of the day, both optimists and pessimists are always right;
My work is excellent;
Focus on what I want – not on what I don't want;
Either write something worth reading or do something worth writing.
Wisdom
Tears will get me sympathy, sweat will get me results;
Dare to dream;
Hurrying is not always the fastest way to get somewhere.
Quotes for your Daily Intention
When you can't think of anything to write down, let yourself be inspired by quotes. You can find a lot on Pinterest. But also if you Google there will be plenty of choices.
Every morning you have two choices: continue to sleep with your dreams, or wake up and chase them;
Go confidently in the direction of your dreams, live the life you have imagined – Henry David Thoreau;
If you haven't found it yet, keep looking – Steve Jobs
It's not how good your are, it's how good you want to be;
Excellence is not a destination; it is a continuous journey that never ends – Brian Tracy;
No matter how you feel: Get up, dress up, show up, and never give up;
There is no elevator to success, you have to take the stairs;
For every minute you are angry you lose sixty seconds of happiness – Ralph Waldo Emerson;
Scared is what you're feeling. Brave is what you're doing – Emma Donoghue
Go the extra mile, it's never crowded.
Write your intention down
Writing your intention in your journal makes it stronger than just thinking about it. Handwriting activates 3 different parts of your brain, where typing on a keyboard activates only 1 part.
I read a great example about the power of writing in a book by Robert Cialdini: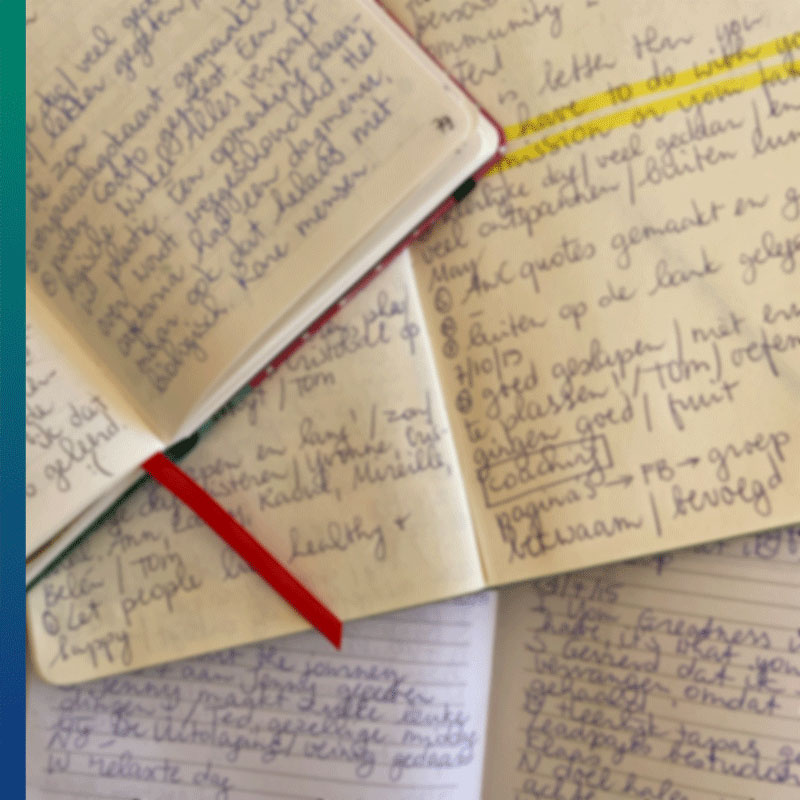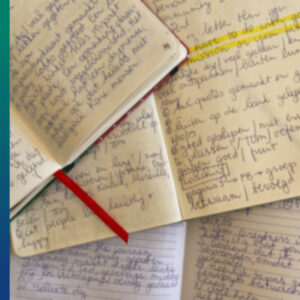 In the old days when salesmen were working door to door to sell encyclopedias or kitchen utensils one of them had a remarkably less number of people who had second thoughts about buying than the rest. It turned out all the salesmen were writing down the data and letting the client sign while this one salesman let the client fill in all the data and sign.
Another way to enforce your intention is to express it in public. You can tell your partner or friend(s). Or post it on social media.
Do you make daily intentions? Tell us in the comment box below.