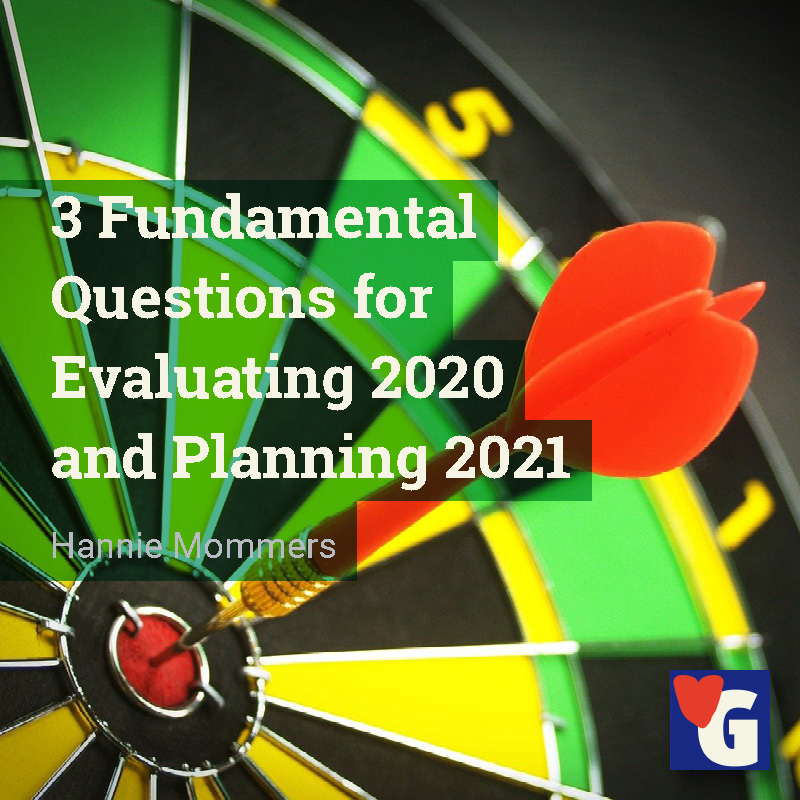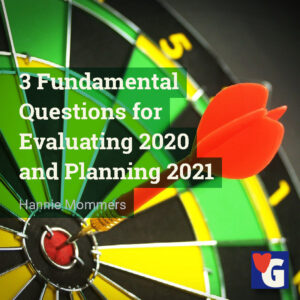 Having no targets is like shooting hail at random in all directions, hoping to hit a duck. Having goals without an action plan is slightly better, but no guarantee of success. So what then?
In this article I am going to explain the 3 fundamental questions you have to ask yourself or your organization for evaluating 2020 and planning 2021 the right way.
Prepare yourself for success, you deserve it!
To start with a spoiler – these are the basic questions:
How were the results in 2020?
Where am I at present?
What do I want to happen in 2021?
Each question can be divided into a number of sub-questions. Sometimes difficult to answer. In any case, take a serious look at it, because thinking about it is already a step in the right direction.
Evaluating 2020 and Planning 2021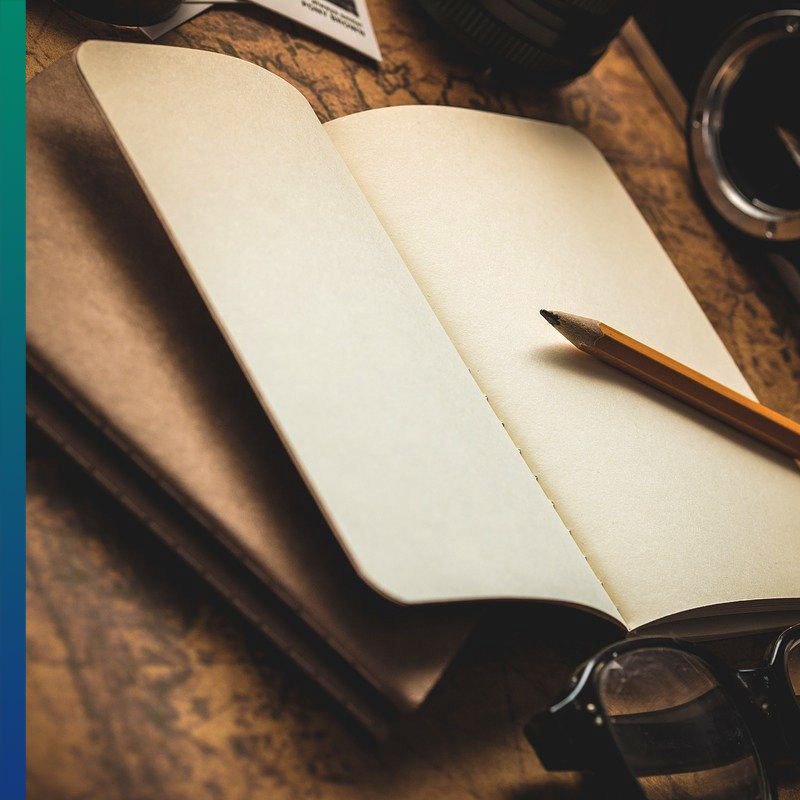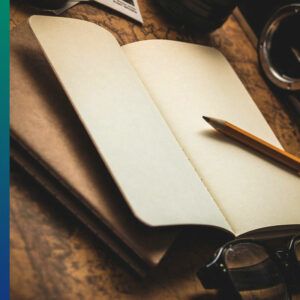 You can look at goal setting solely from a business perspective. Personally I think it's good to have goals for your private life as well. Whether you combine the two or look at them separately is up to you.
I make dream boards to visualize my goals. As a starting point I list the goals I want to reach and then look in magazines or on the internet for accompanying pictures, or I (or Tom) makes them. For instance, when we were in a garage to look for a camper Tom made pictures of me behind the wheel and sitting inside.
How were the results in 2020?
Have a look at the goals you set for this year and evaluate them. You will have a general idea of your results in 2020. To make it more specific, you can ask yourself these questions:
What went wrong this year?
What did I do wrong this year?
What went great this year?
What did I do right this year?
When you give a critique to someone else it's always best to start on a positive note. In this case, when you ask yourself the 4 questions, it's better to start with the negative and end with the positive ones. It will leave you with a much better feeling about yourself.
Confront yourself about the things you did wrong, be honest. Yet, don't beat yourself up about mistakes. We all make them and (hopefully) learn from them. And be sure to praise yourself for what you did right or excellent.
For the first time, I am also making a list this year of 100 things in 2020 I am grateful for. In my journal I write daily what I am grateful for and this has a positive effect on my well-being. So I want to extend that now to the whole year.
Related: 11 Simple Steps to Change your Life no Matter what Age you are
Where am I at present?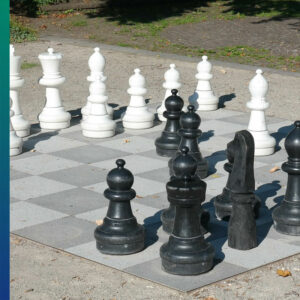 One of the tools you can use to determine what your position or that of your business is, is making a SWOT-analysis:
Internal factors – Strengths
Internal factors – Weaknesses
External factors – Opportunities
External factors – Threats
I find it much harder to determine the external factors, than the internal ones. I pretty well know what my strengths and weaknesses are, but in deciding on the opportunities or threats I am more insecure.
That reminds me of an anecdote I once heard: Two shoe salesmen are sent to Africa to investigate the marketing chances. The first one very soon calls his boss and asks if he can return. "Nobody wears shoes over here so our chances are zero". The other one calls his boss exhilarated. "Boss! Nobody wears shoes, we have a whole market to explore!"
It not only shows that one is pessimistic and the other one optimistic, probably by nature. But it also makes clear how there are different choices to be made with the same set of data. How to decide what is the right choice?
Other tools
Some say the SWOT-analysis is too negative and prefer a SOAR-analysis: Strengths, Opportunities, Aspirations, Results.
Or you can use an analysis that is based on external factors, like the PEST-analysis: Political, Economic, Socio-cultural and Technological.
If you haven't done any analysis yet, you can try several to determine what works best for you. Another tip I recommend is to ask others what they consider your strengths and weaknesses. Especially if you have friends who frankly tell you what they think, this can be a great gift.
What do I want to happen in 2021?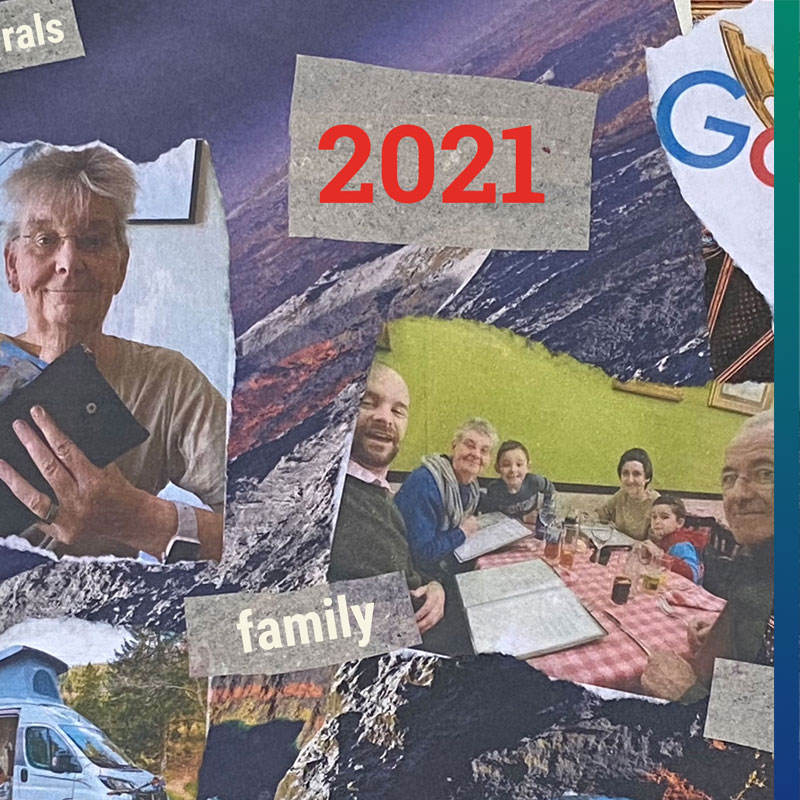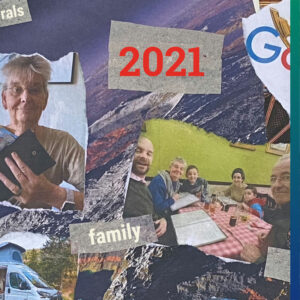 Make a list of everything you would like to happen or you want in the next year. You can make the list as long as you want. And I would certainly add things that either scare you because they are too big, or seem to be impossible.
It's dreaming about everything you want out of life. And when you dream there are no limits. The remark of others to be realistic, is often an attempt to keep you at their level.
That's why the SMART-tool can be better replaced by SMARTER (another abbreviation!).
SMART goals are:
Specific (simple, sensible, significant);
Measurable (meaningful, motivating);
Achievable (agreed, attainable);
Relevant (reasonable, realistic and resourced, results-based);
Time-bound (time-based, time limited, time/cost limited, timely, time-sensitive).
SMARTER is better
In Michael Hyatt's Your best year ever I read about the SMARTER goals, which appeal to me more than the sensible SMART ones:
Specific;
Measurable;
Actionable;
Risky;
Time-keyed;
Exciting;
Relevant.
Elaborating on the SWOT-analysis
Now that you know the best way to describe your goals you can develop a strategy for 2021, using these questions:
How can you build on your Strengths;
Is there a way to overcome your Weaknesses;
How to use the Opportunities;
How to avoid the Threats.
From there you work your way back to smaller, manageable steps. Divide the year in parts for each quarter. Divide the quarters in steps for each month, and those in weeks.
It seems like a lot of work (frankly, it is), but it will save you a lot of work in the end, and it makes the chances for success so much bigger.
The strategy that works best for me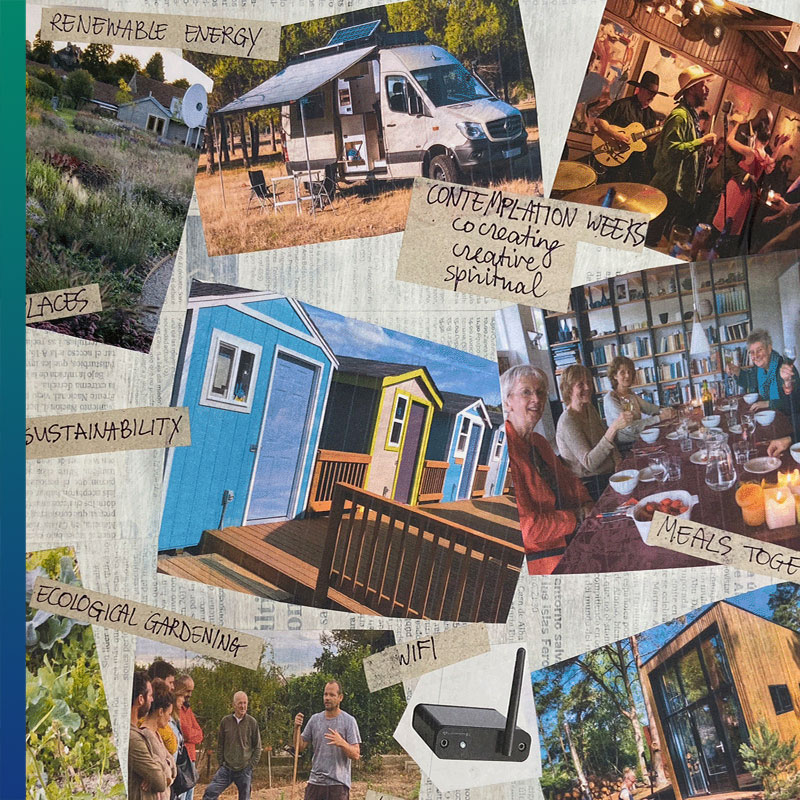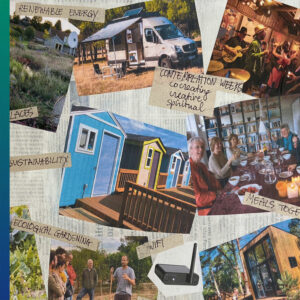 Above I have mentioned my dream boards. I always make several of them. One for the whole year about both business and private life. And others about a specific subject, like Travel – the where and how I want to travel – or Social Interaction – a dream of having a terrain with a sustainable energy source, an organic vegetables garden, camper spots, cabins and flex workplaces with WiFi.
These are quite big dreams, some will even take years. So I divide those in actionable steps, 7 at the time and these are smaller images in the colors of the rainbow. In summary:
Writing a goal in my journal. This is stated positive and in the present, as if I have already reached the goal*;
Making an image of the result of my goal and including a picture of myself in it;
During my morning routine visualizing the goal with the help of that image;
Telling about it in an accountability FB group I am part of;
Discussing strategies with my business coach on how to achieve it.
*The first time I practiced setting goals I was in a group of people who commented on each other's goals to make them stronger. I immediately got the advice to change my goal "I have no back pain" to something like "I have a strong back".
The reason for using positive phrases is simple. If you mention something in the negative, that will be in the top of your mind. Our mind doesn't understand no or not. If I tell you not to think about your knee, that's exactly what you will think about.
Final words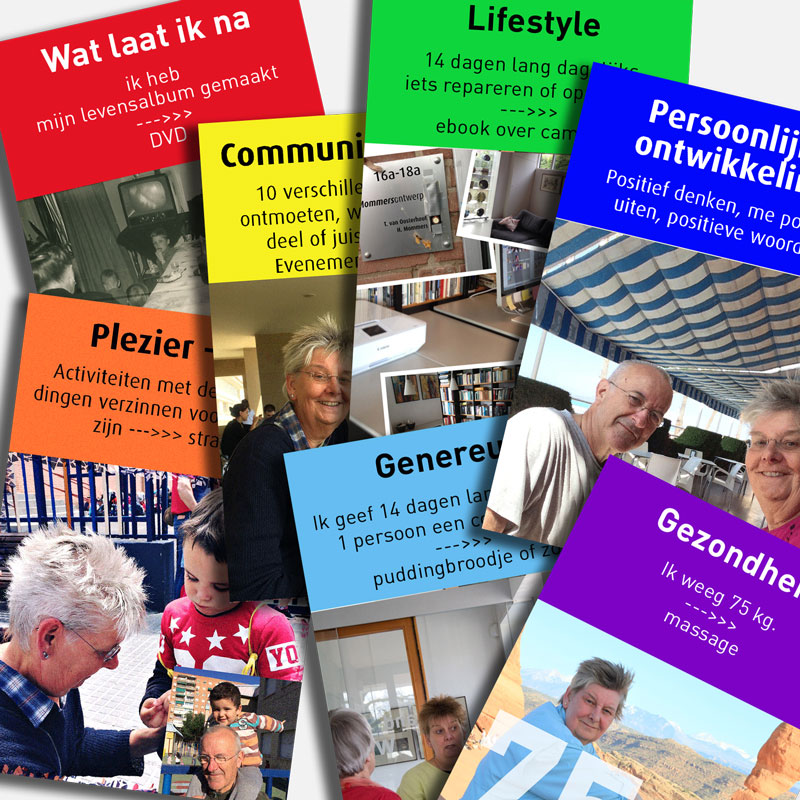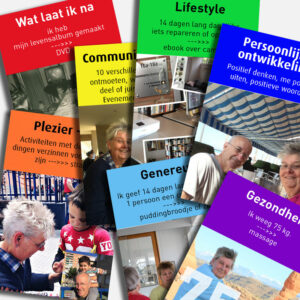 There is a demonstrable difference in the level of success you achieve when you write down your goals and when you don't.
When you write them down you will notice the necessity to formulate very clear what it is you want. And even then you will discover at times you phrased it not specific enough. To give an example: I wanted a sign up for Wealthy Affiliate through my link. And when I got it, I discovered I had left the word Premium out, I wanted a Premium sign up for Wealthy Affiliate.
Related: Earn a Side Income as a Pensioner – Become an Affiliate
Sometimes force majeure ensures that you do not achieve your goals. Tom and I planned to travel last May, but the very strict lockdown in Spain because of the virus from March until – off and on – today prevents us from traveling.
You'll have to be flexible enough to adjust the goals whenever necessary.
Make 2021 your best year ever!
Are you used to making goals? Let us know in the comment box.