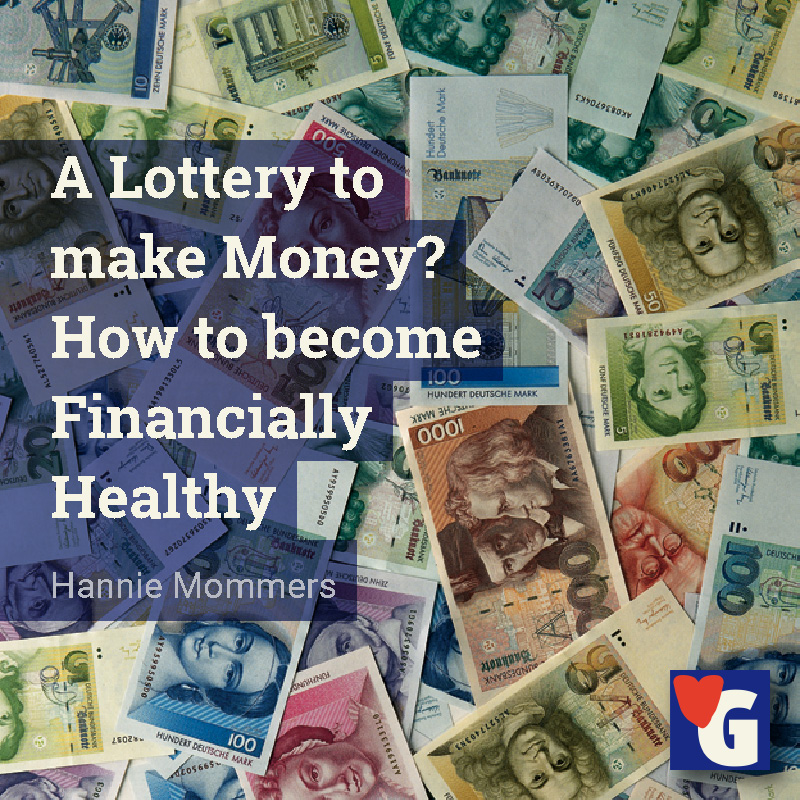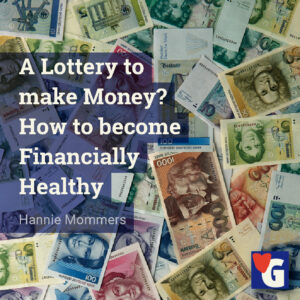 This should better not be your strategy to make money: hoping you will win the lottery. You might succeed, but chances are way higher you won't. My son used to say: "Hope is postponed fear".
Don't think I was above it. I too participated in some lotteries in the past. The trickiest one was a lottery in the Netherlands based on your zip code. Can you imagine what that meant? In my memory it was even communicated in their ads, but I have to admit I am not sure of that.
"Think what will happen if your neighbors win the lottery to make money, and you are left out, because you have no ticket!"
FOMO
They call it FOMO nowadays. Fear Of Missing Out. It is exactly why they did an appeal on that, of course.
I even remember the moment I decided I didn't want to be bothered by this FOMO anymore. We were visiting my mother-in-law and heard that the evening before the lottery landed in their block, where only old people lived.
The lottery employees had gone out of their way to find people who hadn't bought a ticket and asked leading questions. "Surely you are sorry you haven't won anything now?" And they were surprised to hear the answer that, no, they didn't mind. Why would a 90-year old mind?
One of the neighbors was on her sickbed dying and did have a ticket. The lottery was an automated, monthly one. She nor her family was even interested in the money at that moment, as you can imagine.
El Gordo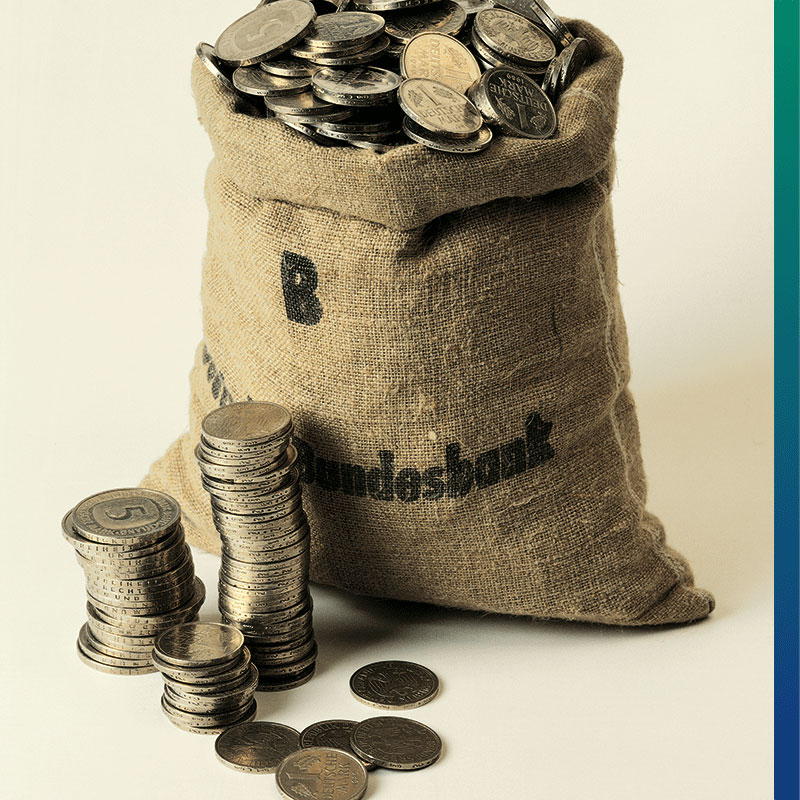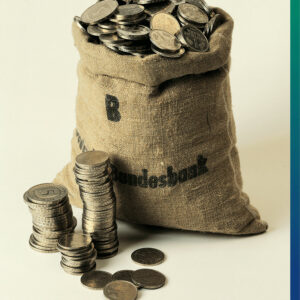 In Spain lotteries are huge. You can buy them everywhere: in the small kiosks on every corner of the street, from the (usually handicapped) people that roam the terraces and restaurants, in the tobaccos and even from the presidente of our neighborhood association.
The biggest one is El Gordo, the fat one, which is a Christmas lottery. The prize money is about 2 billion euros. One ticket costs €200, although you can buy a tenth of a ticket. It seems almost the whole of Spain is glued to the television screen when the result is announced.
Ever since the lottery was won by a woman who would have loved to buy her health with it and couldn't, we are not too fond of lotteries anymore. And we don't have a television either. So our December 22nd is always peaceful and quiet. 🙂
Financial IQ
Most lottery winners are back to square one after 5 years. And that's for the same reason why most people that receive a salary raise have not more money left on their bank at the end of the month. They are not educated in dealing with money.
It's also called "One gig away from broke". Lots of artists and sportsmen suffer from that. If something unexpected happens, and that next gig is off, disaster strikes. As we unfortunately have witnessed during the COVID-pandemic as well.
This is one of the major achievements of Johan Cruyff. Apart from his amazing football career, he founded the Johan Cruyff Academy to teach sports professionals how to handle their money and how to prepare for a life after their sports career.
Plan to be financially healthy – do the boring stuff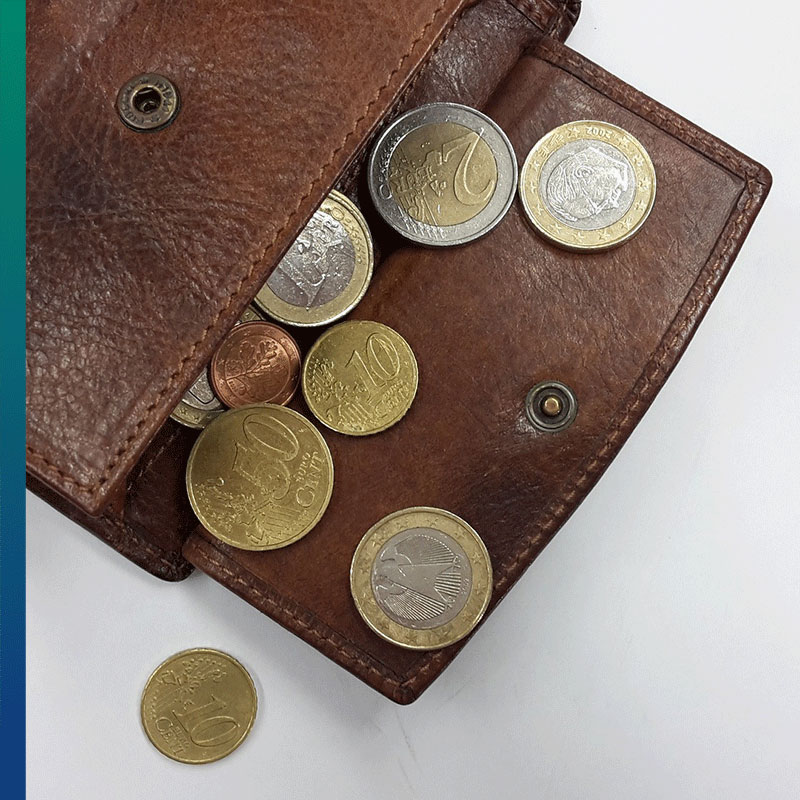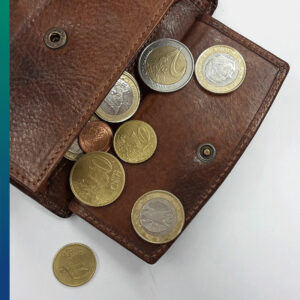 To get a grip on your financial situation you have to know what comes in and what goes out. That is the simple truth #1. And truth #2 is even simpler: don't spend more than you earn.
Duh!
And yes, it is boring to discover your financial situation, because you have to be a precise bookkeeper. Once you have written down all income and expenses for a year, you can look at the trend.
What are truly necessary expenses;
Is there an area where you spend lots of money;
Can you decrease some expenses?
Of course, it doesn't matter whether you write it by hand in a notebook or use one of the many apps that are available to note your figures.
Make room for your dreams
There is also a fun part of this bookkeeping: write down your dreams. Make it a fantasy. If you had all the money in the world how would your life look now.
When you have done that, you can hang price tags on each thing you have listed. Compare it with your present financial situation. Is there a way to work towards your dreams?
Investing is better
To pick up the story about the lottery again – one ticket of El Gordo costs €200. Not everybody spends that amount. The average amount people spend is €70.
The chance you win if you buy a whole ticket is 1 in 100.000. I am no star in probability calculation, I just assume it's less if you don't buy a whole ticket.
Had you invested that €70 every year with a conservative interest income of 3% for 40 years you would have had €5.208. Meaning you would nearly have doubled your investment.
Plan to be financially healthy
You can argue that an amount of €5.000+ in 40 years time is not very much. And if you planned on having your dream house when you retire it's hardly the amount you need.
My point here is, that once you start planning your money instead of hoping for the best, you work actively on getting a financially healthy state. It will change your attitude towards money.
The difference between a dream and a goal is having a plan
An extra word of advice for us women
Our generation is way more self-supporting than our mothers' generation. Still, there is something to consider. Since women usually marry men that are older it's more likely they will be a widow at some point. Will you still be able to sustain your lifestyle in the unfortunate event this happens?
Although it's not a nice job, try to figure out beforehand how your financial status will be. Better yet, do it for the both of you.
You can get more information about that in this article: Do Women love Money?
By the way, I hope it was a coincidence, but while writing this article I got an email from a Spanish lottery whether I wanted to be an affiliate! ROFLOL
Our recommendation to achieve financial freedom:
Our websites aim at helping you in the areas of Health, Sustainability, Mindful Living and Having Fun.
In May 2020 we started to learn about Affiliate Marketing. Apart from having a good time working on our websites, we now also make money from them. You can do that too.
Some of the links might be affiliate links. As an affiliate associate, we earn a small commission when you purchase any of the products offered through the shared links at no extra cost for you. This helps us to maintain this website.