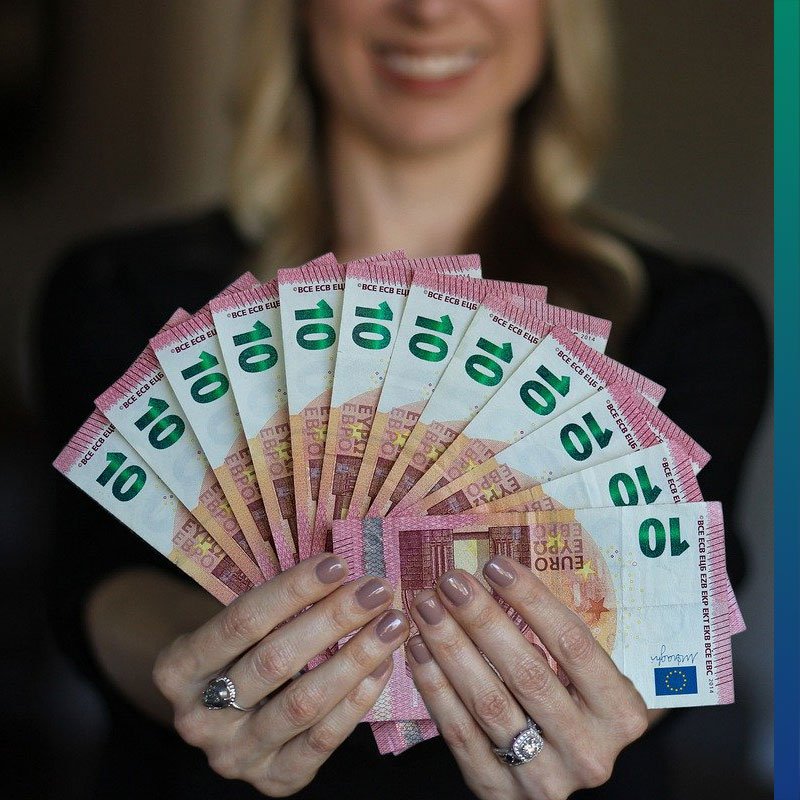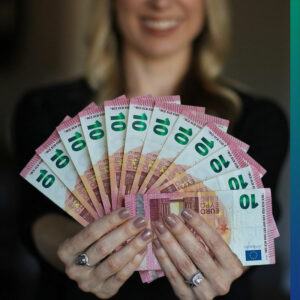 Who handles the money in your household, you or your husband? If you have answered that question, ask your friends as well. You will find out that more often than not the man is responsible for the finances and the woman has no clue.
Don't women love money? Or are we afraid of the responsibility? 
Talking with my friends we discover often we all have at least one friend who unfortunately became a widow and was in a completely different financial condition than she previously assumed.
Let this not be you. Educate yourself.
Excuse me?
When I was in my early twenties I met a woman who owned a knitting store. She told me she was in the process of selling the store, because she was 29 now and she had worked hard enough and now her husband should provide for her. Excuse me??
For me it was an eye-opening conversation. Because everything inside me was screaming "nooo, you're crazy". I had to self-reflect why I was that opposed to her remark. And my main conclusion was that I thought she was giving up on her independence.
This talk has been one of the building blocks of my own independence. I have my own name, even though I am married, which in the Netherlands still is not custom. I handle my money. Being a mother I still have always had my work, as a teacher and an entrepreneur. And even though I get a regular pension nowadays, I am still working on my income.
Fairy tales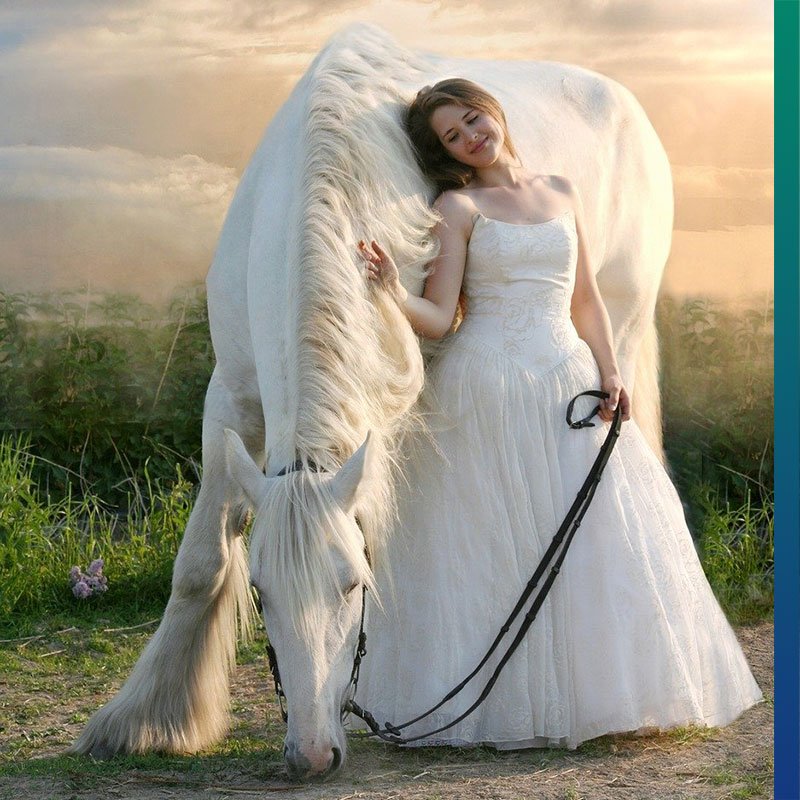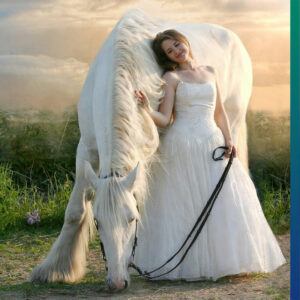 At times I heard stories from friends who got into trouble after their husband divorced them or passed away. Usually they had assumed everything was arranged correctly, but never bothered to check it out. Or they thought they had enough time to settle the paperwork, because he was much younger than her. Or they thought that even though they were having a divorce no tricks would be played upon her.
Would it be because of the fairy tales of our youth, that we women can be so naive at times? These stories always have an incompetent damsel in distress who needs to be saved by the prince on the white horse. Words have power. Don't ignore how defining those stories are.
You are not born a victim
If you answered the question in the first paragraph with 'my husband', it is a good idea to dive into the finances. I am not suggesting you tear everything out of your husband's hands to handle it yourself from now on. Especially if you have no clue, it's better to ask your husband to educate you.
And educate yourself by asking friends how they handle their money and by reading books about money.
Sometimes we have very strong ideas about what we can and can not do. "I am no good with money". "I have a hole in my hand" (my parents used to say that to me often, and for quite a while I really believed I couldn't handle money). "Numbers upset me".
There is a great saying from Henry Ford: "Whether you say you can or you can't, you are always right".
Thinking someone else is in control is behaving like a victim. Nobody is born a victim, we turn ourselves into one.
Money is not good or bad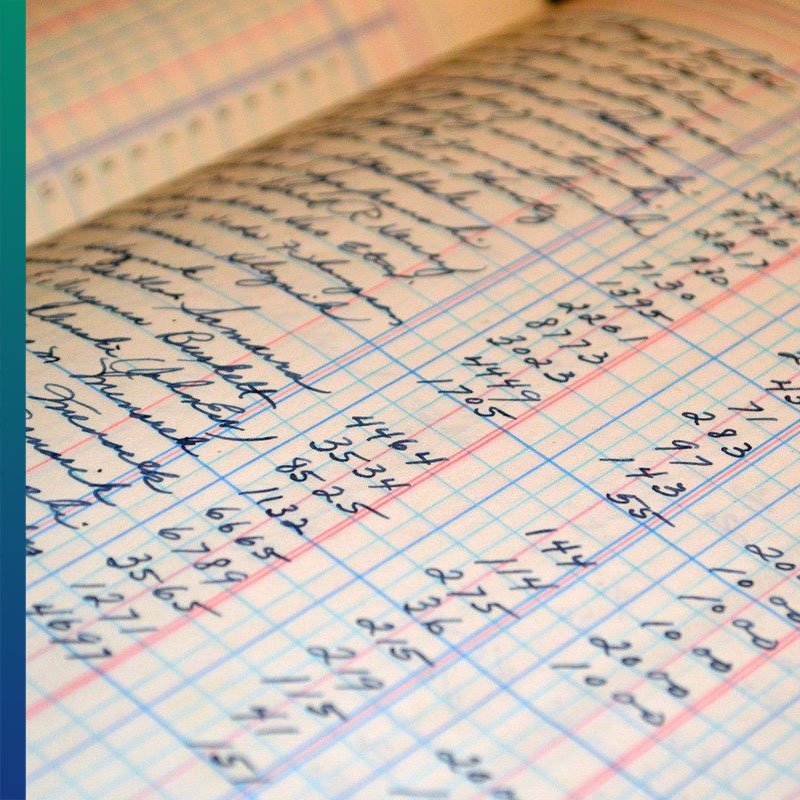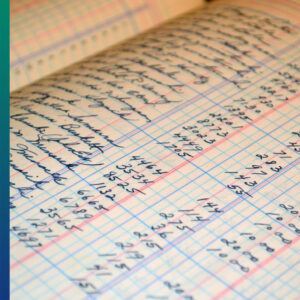 Does your language have strange expressions around money or rich people? Dutch does. We say "rich stinkers" about people that have more money than us. Or "what a Scrooge McDuck" when we talk about a miser.
My father used to say that "whoever is born for a dime will never turn into a quarter". Or another favorite: when you start as a blue collar worker you won't turn into a white collar one.
Sayings like that give money a meaning it doesn't have of itself. Money is not good or bad. It is neutral. People that handle money are good or bad. We can help people with money, or we can try to dominate people with money. It's our choice.
What is your inheritance?
What was your parents' attitude towards money? How did the teachers at your schools remark about it? Or your friends? That forms your own opinion, consciously and unconsciously.
It is not that long ago that women were not allowed to have their own bank account in the western part of the world. And there still are areas in the world where women are the possession of their father or husband and are not allowed to make their own money decisions.
Don't underestimate what this has done to the DNA of women. Like words have power, so has behavior. Our own behavior and that of our surroundings.
Take control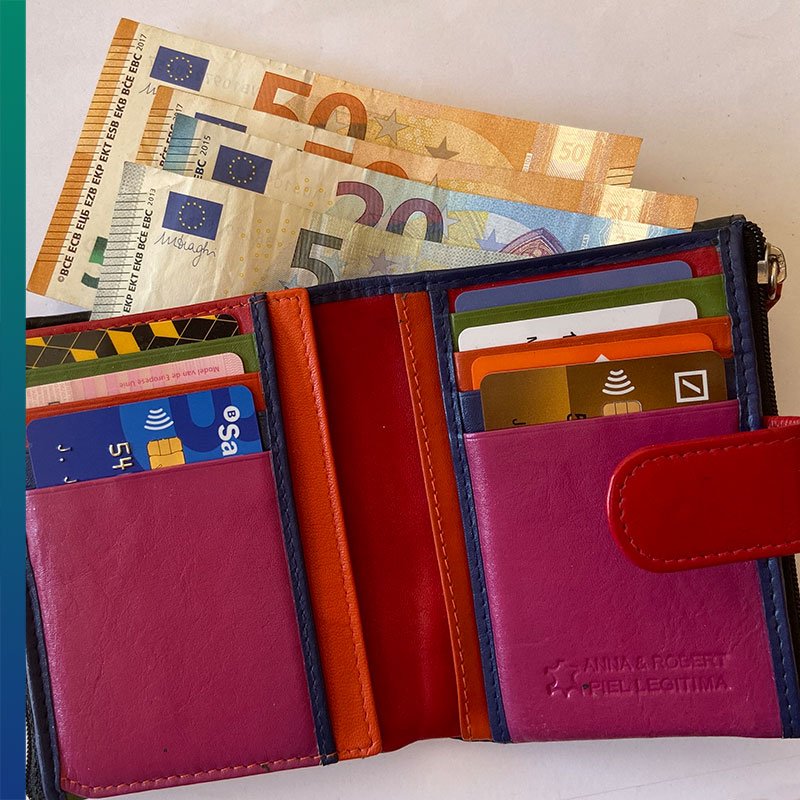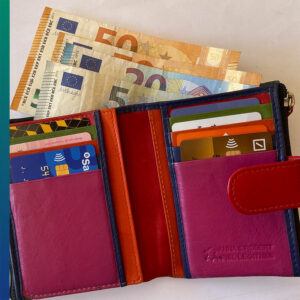 A friend of mine once remarked that 80% of the women who die, are a widow at that moment and 80% of the men are married at the moment of their death. Several studies show that single aging women are more likely to be poor, where single aging men are overall financially well off.
These numbers are not to scare you. No matter how old (or young!) you are, you can always take matters into your own hands. To name just a couple of ways:
Educate yourself, ask other people to help you, read books or take a course. You might think a book or course about money is boring. They're not;
Buy a nice wallet, handle the money you have with care. Buying a nice wallet gives you the sign you are worth handling money. And it helps you to store your money in one place;
Have a money goal, don't think that because you are aging it's no use anymore to set goals. It is. Among other advantages, like beating off depression, setting a goal gives meaning to your life.
These are books and a course I recommend
Suze Orman – Women & Money
Suze worked at a bank and knows her stuff. She writes in an accessible way, with all kinds of examples to make her point.
MJ DeMarco – The Millionaire Fastlane
If Suze Orman's book confronts us, the same applies to the book of MJ DeMarco. He explains in great detail how choices influence the result.
Lynne Twist – The Soul of Money
A totally different approach of money, which makes it all the more interesting.
Igor-Alexander Ledochowski – The Money In Your Mind
If you prefer video and audio over reading then a course like this is a good idea. Much more extensive than the recommended books, but therefore very complete.
Final words
It is my intention to empower women, both aging and young, to make sure you have an independent, happy life. Independent sure isn't acting like a hermit or rejecting men. This article is meant to emphasize the difference of views on money between men and women.
What are your thoughts about money? Tell us in the comment box.
Some of the links might be affiliate links. As an affiliate associate, we earn a small commission when you purchase any of the products offered through the shared links at no extra cost for you. This helps us to maintain this website.