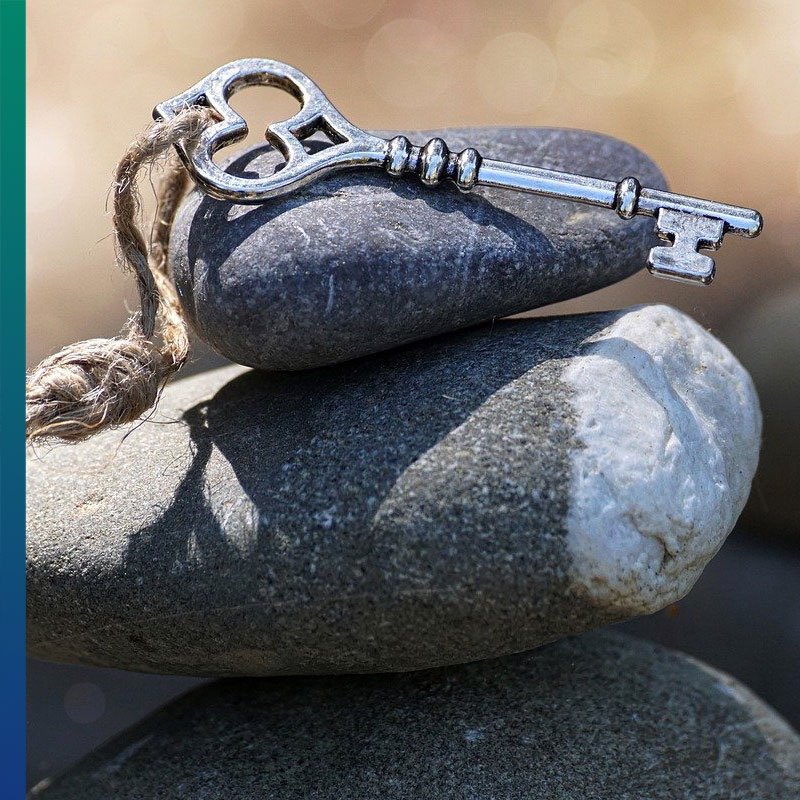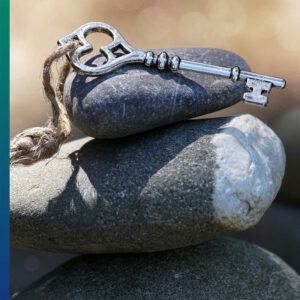 We all need inspiration. Some find it in religion, others in being a volunteer. Some are participating in politics, or join a single-issue movement. Either choice is great, as long as you leave other people the freedom of choice as well.
Unfortunately, I also see people my age coming to a standstill. No inspiration left. Tired of the efforts of their past work. No hobbies and no idea what to do with the rest of their lives.
"In the absence of any special circumstances, the mortality rates for voluntarily retired workers during the first year or two of retirement are considerably higher than the general level that otherwise might be expected…" (ssa.gov)
Giving your life meaning is essential. And if you don't have inspiration, it sure helps if you actively seek it. What are steps to change your life?
How to build on your dreams
As I have stated in How about Starting a Business after 60? Dream or Delusion? we are never too old to change our lives. This can be a complete change, as we did by emigrating, or making small adjustments until you are satisfied.
11 Steps to change your life
1. Know your why
One of our neighbors was hospitalized last year for a heart condition. Recovery took him quite some time and when we bumped into each other during our daily walk he sighed: "Oh, I am so happy I recovered. Now I can have my pints again".
When the desire to change comes from an outside source, such as a doctor telling you to change your lifestyle to a healthy one, but you can't quit alcohol, it won't work well.
Ask yourself what you want to achieve and why? Intrinsic motivation, like a desire to still be able to play with your grand kids when you're over 80, will make that change so much easier.
(Mind you, personally I wouldn't mind that my neighbor wants to resume his drinking habit. We're all responsible for our own health, not for somebody else's. On the other hand, irresponsible behavior puts a disproportionate burden on the healthcare system. Is that reasonable?).
2. Be willing to change
Maybe you have no desire to change. After all, there is also a chance of losing something else you value.
Some people are in a relationship that is not bringing them any growth anymore. Still, it's a very familiar situation. Where a separation is unexplored territory. It might mean a big step back financially. It can also bring loneliness.
Are we willing to take that risk? Having a drive to change is the initial step. From there we can build on our determination and resilience.
3. Visualize the result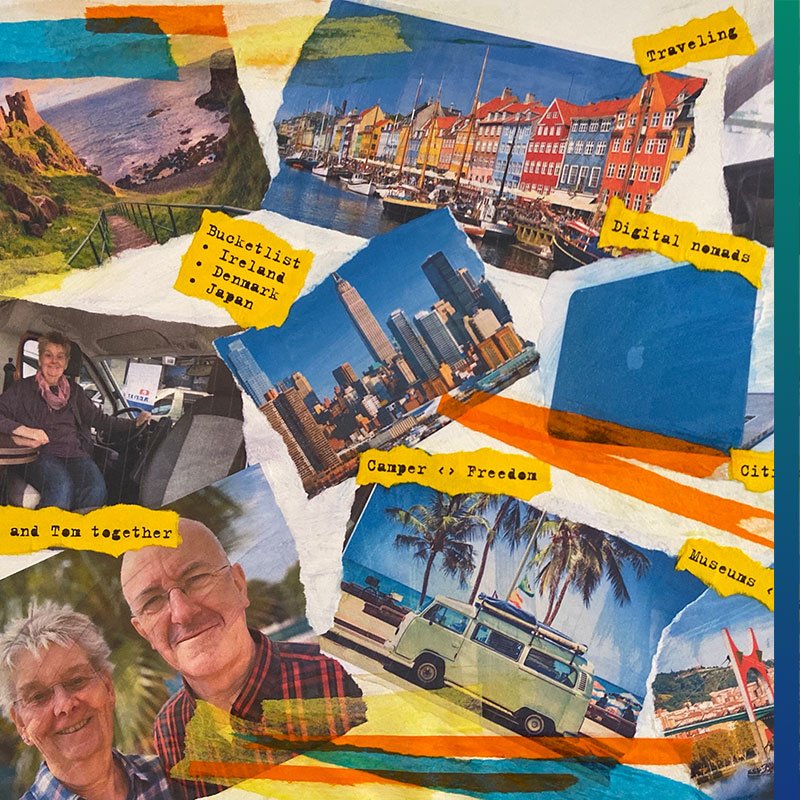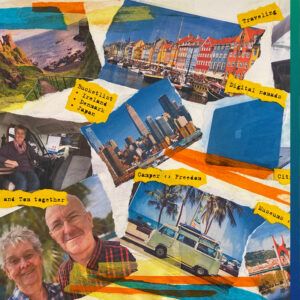 Our brain can't see the difference between reality and what we envision. By visualizing our goal we train ourselves to get used to that new situation even when we are not there yet.
Visualizing can be done in our head. Tiger Woods had played a shot a thousand times in his head before he actually performed it on the golf course. Lebron James ditto with a basketball.
Visualization can be made tangible by a dream board or vision board. As a graphic designer and artist I love making collages and making a dream board fits right into that alternative. Be aware of the "rule" that you glue a picture of yourself on the board as well.
I would love to have a camper and go traveling with Tom. So I searched for pictures of countries I want to visit, landscapes I would love to see and things I will do during our trips. And I asked Tom to make a couple of pictures of me in a camper to include in the board.
4. Move on
A sticker on my computer says: The past is not the future. It is so obvious to limit ourselves by the idea that we have already done something a hundred times and that it has always failed. Why would it work now? I have often held myself back by that attitude. Hence, the sticker.
Don't blame yourself or others for past failures. Every time you move on, it's a fresh start with every possibility to succeed.
In the past I have tried to be an affiliate marketer and failed. Instead of convincing myself that I would fail again, I told myself: "If I didn't succeed then, there must have been something I didn't know yet". Have a look at my solution and recommendation here.
5. Right expectations
The right expectation is not what we easily can obtain. Neither is it something so far out of reach that we lose track of it on the way. Our goals should be difficult enough to scare us, yet so close by they get us excited.
When I had a company together with my son we kept telling each other: if we aim for the hill, we'll reach the top and think we're done. If we aim for the mountain we might not make it to the summit, but we sure will go further than the hilltop. It was a great comparison to keep each other on our toes.
6. Trust yourself
You can do it! Keep telling yourself that. We are stars in belittling ourselves and usually have more confidence in the abilities of others. Why? We can do anything we want. (Use tip 7 for extra guidance as well).
When we have defined our goals, it is best to divide the road to the outcome in smaller steps. Prepare in advance what you will do to avoid temptation.
A good tool is to say affirmations on a daily basis. This can be the simple sentence "I can do it", but also a more elaborate story in which is laid out what you would like to achieve.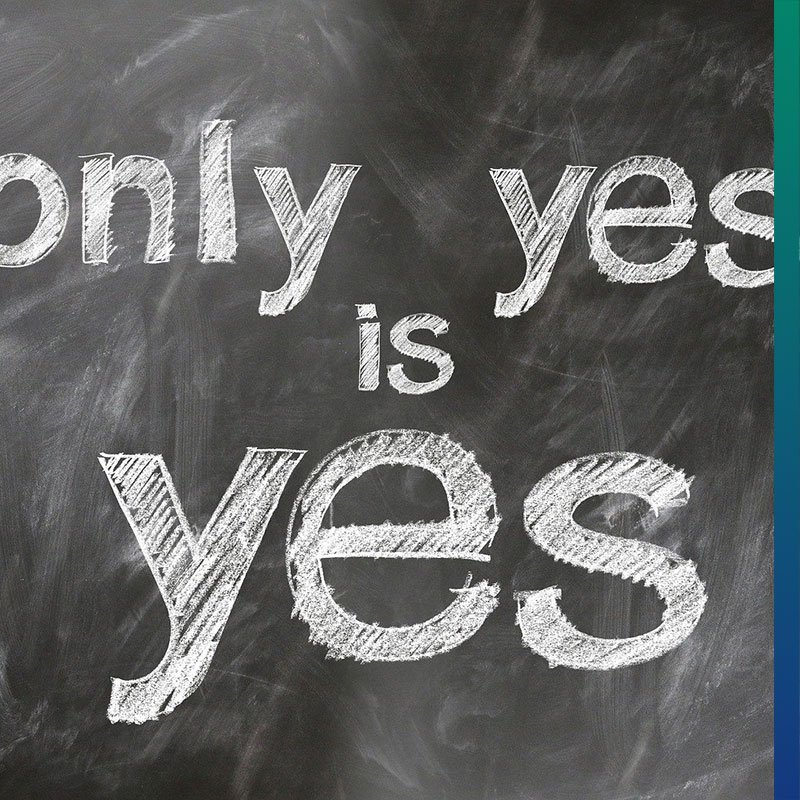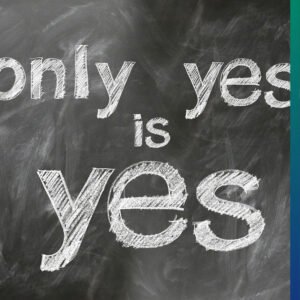 Just as it is important that you paste a picture of yourself into your dream board, it is essential that affirmations are:
In first-person singular;
Positive;
In the present tense.
Not: I am going to quit smoking because it is dirty. It is better to say: I live healthy, I am safe.
Read The Miracle Morning or The Miracle Equation by Hal Elrod for inspiration.
7. Build in obstacles
Hide temptations in hard to reach places. If you don't want to drink alcohol, put it in the cellar. Or better yet, don't buy it at all. If your friends don't want to visit you because they won't be offered a glass of wine, so be it.
A befriended entrepreneur wants his staff and himself to work standing up, so all desks are set up at standing height and all chairs are banned to the top floor.
8. Stay positive
Every change comes with resistance. We humans don't fancy change very much, because we don't like uncertainty. Uncertain situations could mean death for our cave ancestors and the fear is still built in our genes.
At times, it will be hard, especially if you have set your goals high. Staying positive really helps to get through the hardship.


9. Pair your behaviors
Let's say reciting affirmations is new to you, but you already meditate. Pairing the affirmations to the meditation practice will make it easier to ingrain this new habit.
10. Use your friends
The last decade that I lived in the Netherlands, I drank about 2 glasses of wine every evening. Sometimes the 2 glasses became 3 or 4. When I got fed up with that habit, I discovered what social pressure is.
"Ah, don't be so unpleasant, you won't let us drink alone, will you?"
"Pff, don't overdo it, what does one glass matter?"
Ask your friends to believe in you and to support you. And if they don't they are not the right friends. Not for that moment and for that required change. Surround yourself with the right people.
11. Reward yourself
Rewarding is an important part of ingraining any new behavior. Reward not just the big achievements – also the little steps. You don't have to buy a present every time you reach a goal. Doing a happy dance can be a gratification too.
In the Netherlands – and perhaps also in other countries, I am not that much into football – players are no longer allowed to take off their shirts. They had all kinds of festive behavior, which is important to celebrate their goal. It's their way of celebrating.
*High five* 🙂
What does it take?
In order to change you need to have self-discipline. This is a skill you can develop by using these simple steps. Even though the word self is in self-discipline, it doesn't mean you have to build this skill on your own.
Ask for help. Look for an accountability partner. Join our Facebook group.
What helps you to change? Tell us in the comment box.