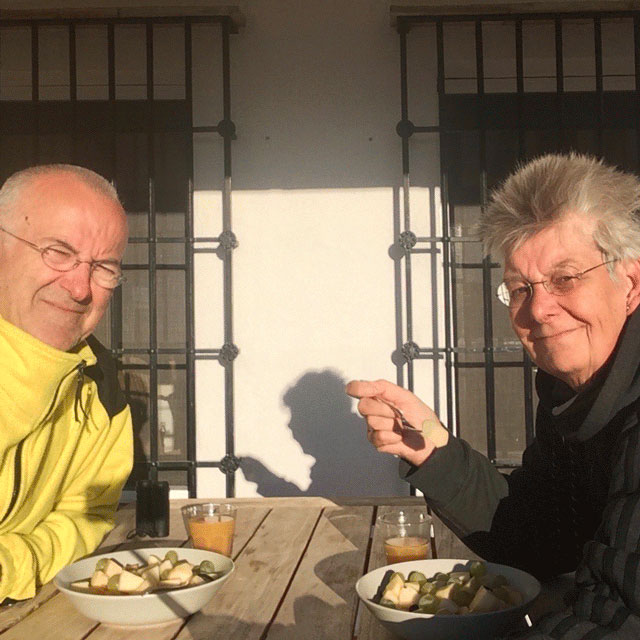 We did have breakfast on the terrace before, but that was on a Sunday when we were up late. Usually, we can sit outside after 10 a.m.
But this morning we were outside at 8:30! Isn't that something? It is the 21st of February. I think it is amazing.
This is what we came here for. Being able to spend the days outside. We're having the best time ever.
^hm