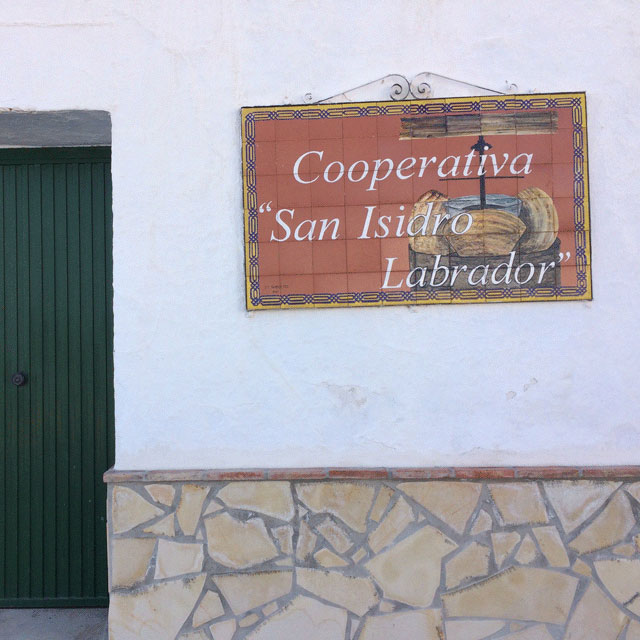 Although San Isidro Labrador is the patron saint of the farmers (and of Madrid), it didn't stop the members of the Cooperativa named after him to work on a Sunday. In Canillas de Aceituno this small factory in the picture produces olive oil. The existence of such a factory here is obvious, because of the widespread cultivation of olive trees.
The Spanish word labrador means someone who works the land. Obrero and trabajador are more general terms for workmen. San Isidro is also the patron saint of peasants, day laborers, agriculture in general, and bricklayers.
San Isidro is usually depicted with a spade. Some images also portray him with a cob of corn, but that's an anomaly because corn wasn't introduced in Spain from the Americas until the 16th century.
San Isidro Labrador is a popular saint in Spain. He probably was born in 1082 and died in 1172. He was canonized in 1624. May 15th is his feast day. On this day, on the orders of King Alfonso VIII, his mummified corpse was transported from his original grave to the church of San Andrés in Madrid. This feast day is celebrated in Madrid and several villages in Andalucia.
^tvo