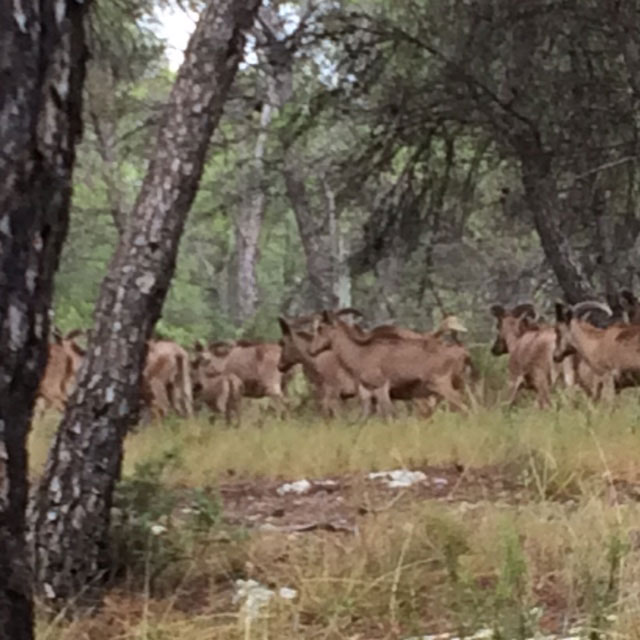 When we visited the Sierra Espuña earlier this week, we promised the foresters we would come back with our grandchildren. And since today was a cloudy day, we lived up to our promise.
Driving to the visitor center we had to stop because of a great herd of mountain goats next to the road. Unfortunately, the youngest was sound asleep, but the eldest loved watching them.
So the tour started really well.
The exhibition in the center is really interesting, especially for children. And after we watched that intensively and tried all the buttons of the interactive displays, the foresters asked if we wanted to watch a movie about the area.
The maker of the movie did a cleaver job, adding a lot of shots of baby birds and baby animals. That's always cute. The mouth of the littlest one didn't stop talking. He loved all the animals he saw.
^hm