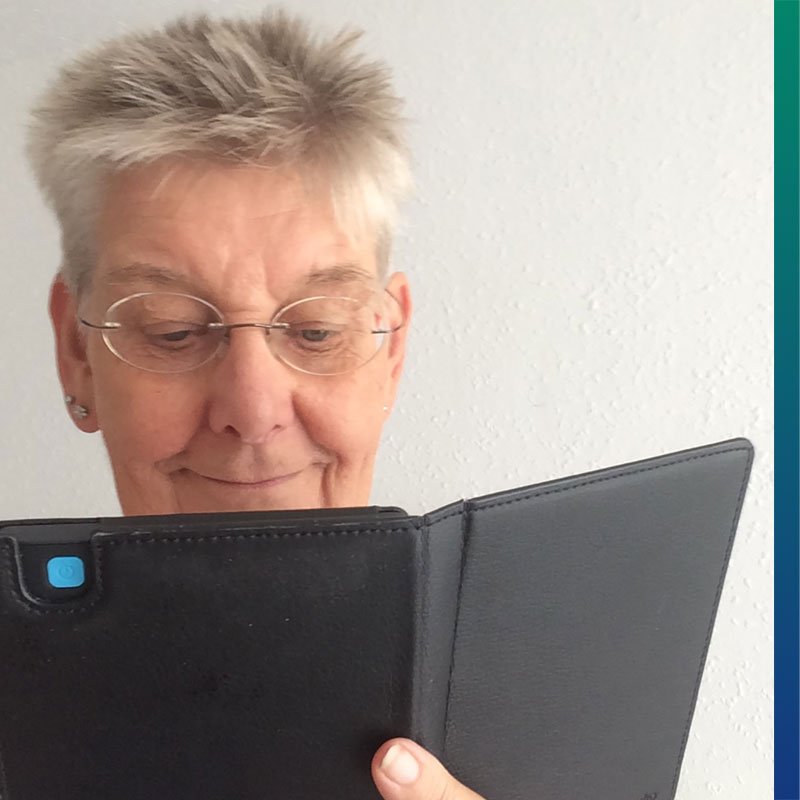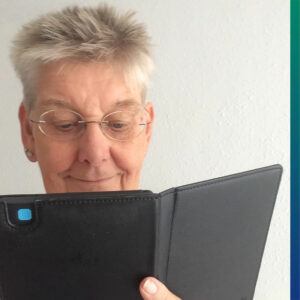 During our sixth move, I complained that this should be the last time we dragged all those books around. Two more moves would follow! But the last time I sold or gave away a lot of books. I had to, because we were going to travel and all our stuff had to go into the storage.
Especially while we were traveling – with a car full of clothes, stuff to cook and to sleep – I was so pleased with my e-reader. 300+ Books the size of a small pocketbook. I finally convinced my husband an e-reader has its advantages so he has one too now. In this Kobo e-reader review I discuss both models and other reasons why I prefer an e-reader nowadays.
Advantages of an e-reader
As a graphic designer I designed a lot of paper books. That's why some of my friends can't understand my love for e-books. They want to feel the paper in their hands and be able to touch the cover.
A whole bookcase at hand, even a small e-reader can have 1.000 e-books. This depends on the size of the e-book of course. One without images is way smaller than one with images. And it depends on the technical quality of the person who made the e-book;
Making notes in the book without ruining the book for the next reader. I don't know about you, but I hate books that have underlined text and scribbles in the margin made by someone else;
Highlight pieces of text, all your highlighted text is collected in one place, letting you easily make a summary after finishing the book;
Easily enlarge the letter size or the line space, when I am tired my eyes refuse to read small print, which is not a problem anymore with an e-reader;
Bookmarks, you can make as many bookmarks as you want and they won't fall out of the book, when you put it down;
Dictionaries included, so you can easily look up difficult or foreign words;
The e-reader remembers on which page I am, no matter how long ago I was reading;
Because Tom and I both have a Kobo, my books synchronize with his, and vice versa. Mind you, it is necessary to use one account in that case, otherwise there will be no synchronization;
Most e-books, both fiction and non-fiction, have an affordable price;
A lot of e-books are free;
The newer models of e-readers have a built-in blue light blocker, so they won't withhold you from sleeping when you have been reading at night;
It is not necessary to choose an e-reader right away. Because there are a lot of apps for tablet and smartphone, you can try several of them.
Disadvantages of an e-reader
PDF is hard to read, because the text is not reflowable (tip: I read PDF's on my tablet, because I can enlarge the pages then);
Kindle and EPUB are different formats that require different e-readers. There are ways to convert one format to the other, but that requires some effort;
Some e-books are technically poorly made, so the letter sizes and letter fonts are not adjustable. When the e-book has images and nothing has been done to minimize the size, the files can be unnecessary huge;
The look and feel of all e-books is the same. No differences in size or texture of the paper.
E-reader or tablet?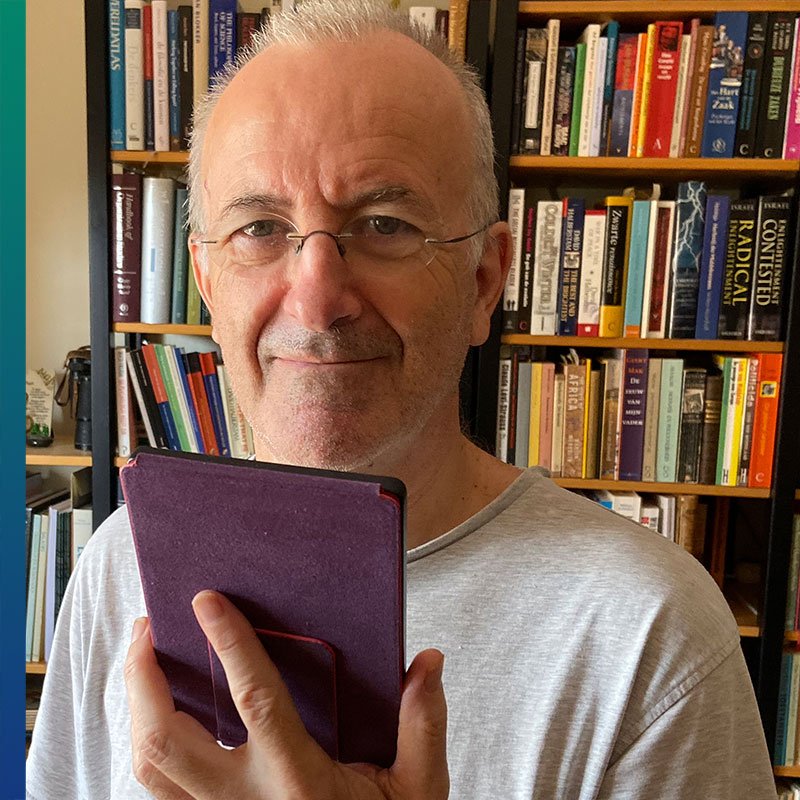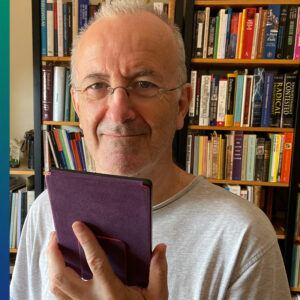 You might ask why bother buying an e-reader when there are apps for tablet or smartphone. I have 2 reasons for preferring an e-reader over my tablet:
The technology of the screen is different. The tablet has an LCD screen, most e-readers have an e-ink screen. E-ink is more like paper and matte, while the tablet is glossy which makes reading more tiring;
You can still read from an e-ink screen outside in the sun. The tablet reflects too much making it hard to read when you are outside.
And of course there are reasons to prefer a tablet over an e-reader:
A tablet has a color-screen, an e-reader is black-and-white;
It's easy to enlarge the screen of a tablet for a detailed look.
Why Kobo?
When I did my research for a brand, it didn't necessarily have to be Kobo, but it had to be an e-reader with the epub format. Like most people probably do, I browsed the internet and I asked my friends.
My conclusion was that the cheaper brands were unreliable. So I bought a Kobo. One that failed after 10 months!! Moreover, I was on a 3-month trip at the time and wouldn't make it back in time home for the 1 year guarantee.
And that's why I've loved Kobo ever since. Not only was it no problem that I returned the e-reader too late, because I made the report on time. But I also got a full refund. Not a new e-reader, but a refund, so I could decide at my own pace whether or not I wanted another e-reader.
When to choose Kindle?
I am in Europe, that's why I prefer the epub format. I can imagine when you live in the United States you'd rather choose Kindle. For the same reason I want an epub reader, which is availability.
Which criteria to use when choosing an e-reader?
Resolution, the higher the better. A high resolution gives a sharp image;
Adjustable light color, my husband's Kobo Clara calls it comfort light. The color changes to yellowish/orange when it's dark;
Memory, depending on how many books you intend to have. Some e-readers have a slot for extra memory (tip: you can safe your e-books on your computer or removable hard disk. That way you don't need a lot of memory on your e-reader. And more importantly, you have a backup!);
Screen size, I would recommend around 6 inches, but it depends on your preference of course;
Weight, most are light, especially when compared to a printed book;
Battery life, choose one without gadgets. The minimum you need is a WiFi connection, making the synchronisation and purchase processes easy. The more gadgets, the less battery life.
Kobo E-reader Review: Kobo Clara HD
My Kobo Aura is not for sale anymore, so I will only review my husband's Kobo Clara. I must admit I am jealous of his e-reader, because with the comfort light and a different cover it is better than mine. 
The resolution of the screen is 1014 x 758 with 16 shades of grey, which results in a pleasant reading experience and sharp images. The menu language can be set to one of several languages, probably your own as well.
Screen, 6 inch;
Memory, 8 Gb;
Light, adjustable;
WiFi, yes;
Expandable, no;
Weight, 174 gr.
A cover for protection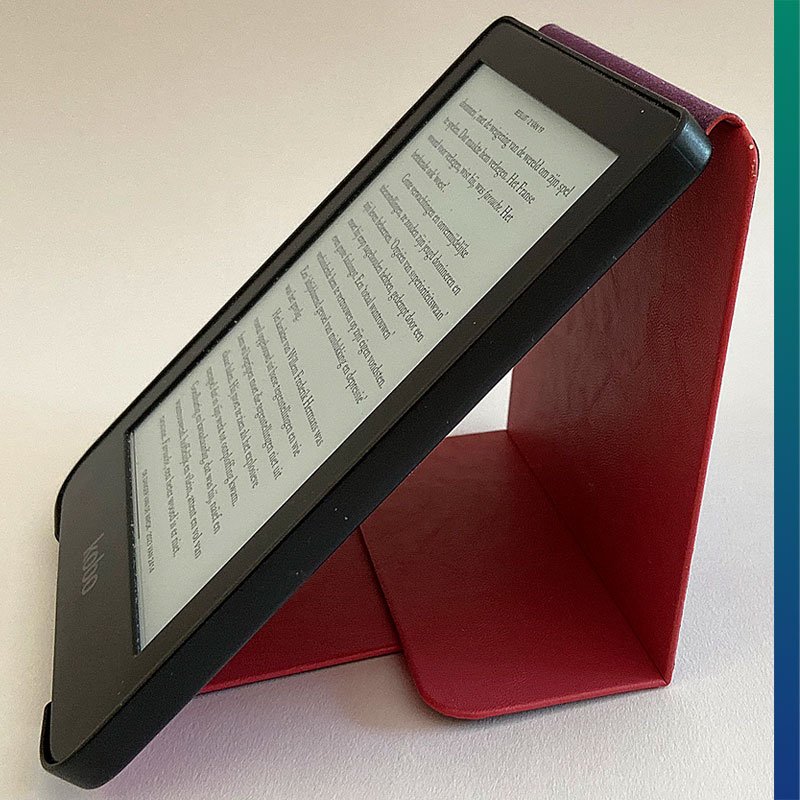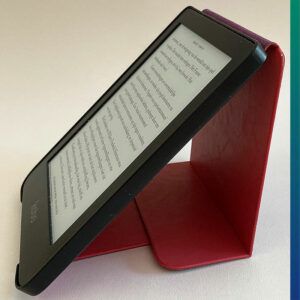 Whether it's my laptop, phone, tablet or e-reader, I have a cover for all of them. And it has saved me from several broken screens. I'm not sloppy at all, but an accident happens easily.
The advantage of an e-reader cover is that it shuts off the reader when you close the cover. My cover is like a book that unfolds. The disadvantage of that is, I always have to keep my e-reader in my hands.
An Origami case or a foldable one is more practical. You can hold it in your hands, but also put it down on a table when you read.
It's obvious I am an enthusiast
One of the reasons apart from the ease of use, is also that e-readers save a lot of trees. No paper needed. No waste from unused editions.
P.S. As idea #21 in 20 Ideas on how to make money after retirement: Sell your books, so you will have money to buy e-books 🙂
Do you have or want an e-reader? Tell me in the comment box.