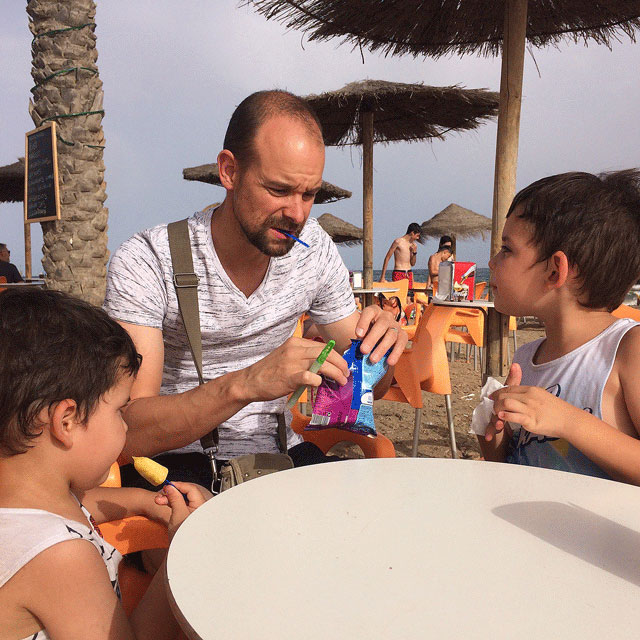 Time flies when you're having fun. It was the last day of the family visit. Phew, a week is gone by quickly. Well, we celebrated the end of a lovely holiday in style: we all had ice cream in a chiringuito at Nares Beach.
We'll miss them dearly when they drive off tomorrow morning. On the other hand, we will need a couple of weeks to regain our strength I suspect, because my, oh my, do these little rascals wear us out 😀
And then we will be happy to re-welcome them again in August!
^hm